Explore charming Montréal's bilingual culture & learn English or French as a family.
Montréal's cobblestone streets, French bakeries, and historic buildings offer the perfect setting for a family English or French study adventure. Parents and kids will join classes with others their age. Planned activities, and free time offer plenty of opportunities to explore Montréal together as a family.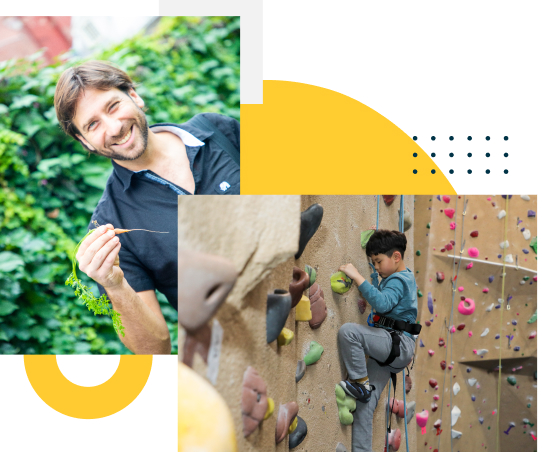 WHAT TO EXPECT
1-5 weeks
PROGRAM START DATES
2021: Jun 27, Jul 4, Jul 11, Jul 18, Jul 25
AGE REQUIREMENT
7+ years old
ENGLISH LEVEL
Any level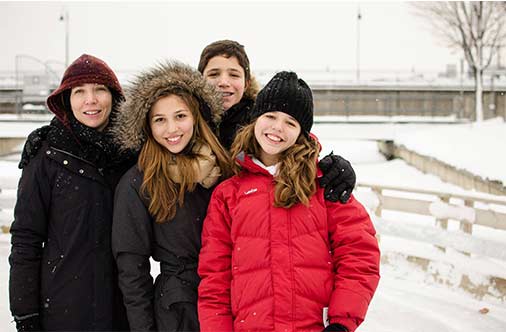 Families can choose apartment living, or stay in a homestay.
RESIDENCE (APARTMENT)*
ACCOMMODATION:

1 Bedroom Apartment with 2 double beds at Trylon Apartments*

BATHROOMS:

1 full bathroom

AMENITIES:

In building laundry facilities. High-speed wifi is provided.

AVERAGE TRAVEL DISTANCE TO CAMPUS:

25 minutes or less

ESTIMATED PUBLIC TRANSPORT FEES:

$27/week per person

MEALS:

No meals provided, but suite features full kitchen
*Suits family of 4 maximum. Contact us if your family is larger.
HOMESTAY OPTION
ACCOMMODATIONS:

Shared

BATHROOMS:

Shared

AMENITIES:

Laundry machines and wireless internet provided

AVERAGE TRAVEL DISTANCE TO CAMPUS:

50 minutes or less

ESTIMATED PUBLIC TRANSPORT FEES:

$27/week

MEALS:

3 meals per day
Family members attend English classes with other adults, children or teens.
NUMBER OF LANGUAGE LEVELS:

5 Levels

NUMBER OF LESSONS:

17 (15 hours per week)

NUMBER OF STUDENT PER CLASS:

16 max

CONTENT:

Academic reading, grammar, vocabulary, essay writing, speaking and listening

CERTIFICATE:

End of course certificate and student progress reports provided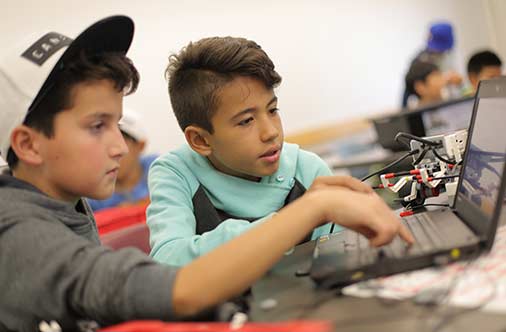 Explore Montréal & practice your English or French through exciting activities with other families.
WEEKDAY ACTIVITIES: Families connect and strengthen new international friendships and family bonds through two half-day activities to visit local attractions or play sports or games.
WEEKEND ACTIVITIES: Families enjoy a full-day excursion on Saturday. Activities could include visits to Quebec City, Mont Tremblant and more. On Sunday, free time allows for family relaxation or self-guided adventure together.