Explore sunny Brisbane's laid-back culture while you learn English and live with a homestay family.
Hip, eclectic and relaxed Brisbane offers a world of Australian discovery for international teen learners. Study English and live with a supportive homestay family. The Sunshine State combines all the exciting elements of big city living with beaches, nature, and a warm and welcoming community feel.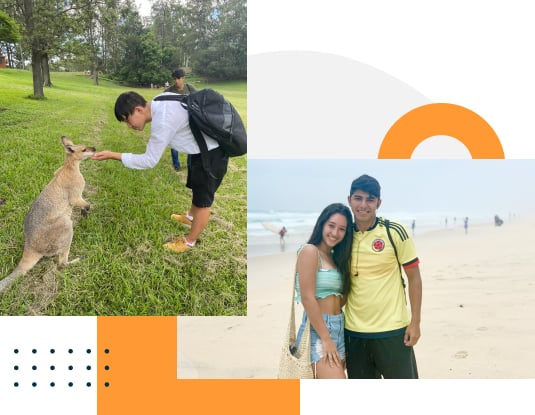 PROGRAM LENGTH
1-6 weeks
PROGRAM START DATES
2022 Summer: Jan 2, Jan 9, Jan 16, Jan 23, Jan 30, Feb 6
AGE REQUIREMENT
13-17 years old
ENGLISH LEVEL
Any level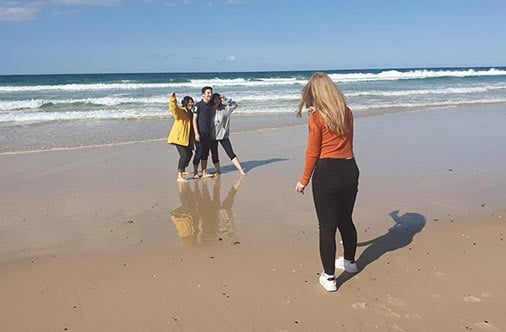 Experience local culture by staying with an ILSC Brisbane homestay family.
ACCOMMODATIONS:

Single room

BATHROOMS:

Shared

AMENITIES:

Laundry machines and wireless internet provided

AVERAGE TRAVEL DISTANCE FROM CAMPUS:

45 minutes or less

ESTIMATED PUBLIC TRANSPORT FEES:

$50-$75 AUD per week

MEALS:

3 meals per day
Homestay families provide detailed instructions on how to travel from the homestay to our downtown ILSC Brisbane campus. Students also receive a 24- hour emergency phone contact for additional support.
Attend specialized junior English classes at our ILSC Brisbane campus.
NUMBER OF LANGUAGE LEVELS:

5 Levels

NUMBER OF LESSONS:

19 (16 hours per week)

NUMBER OF STUDENT PER CLASS:

18 max

CONTENT:

Academic reading, grammar, vocabulary, essay writing, speaking and listening

STUDY SCHEDULE:

Monday to Thursday from 8:30 AM - 1:00 PM and Fridays from 8:30 - 11:15 AM

CERTIFICATE:

End of course certificate and student progress reports provided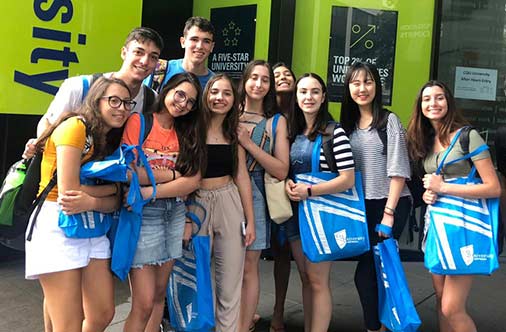 Explore Brisbane through afternoon activities & a full-day excursion every week.
AFTERNOON ACTIVITIES: Young students connect and strengthen new international friendships while they take part in fun activities that include visits to local attractions, sports and games.
WEEKEND ACTIVITIES: Students enjoy a full-day excursion on Saturday. Activities could include visits to the Gold Coast, Dreamworld Amusement Park, and more. On Sunday, junior students will spend the day getting a cultural immersion experience with their homestay family.