Study English, Hindi, or French in India
Explore the wonders of India, a country with 22 recognized languages and the world's 2nd largest English-speaking population. Sink in to the country's diverse cultures, rich flavours, amazing architecture, and so much more as you become part India's rapid journey towards a bright future.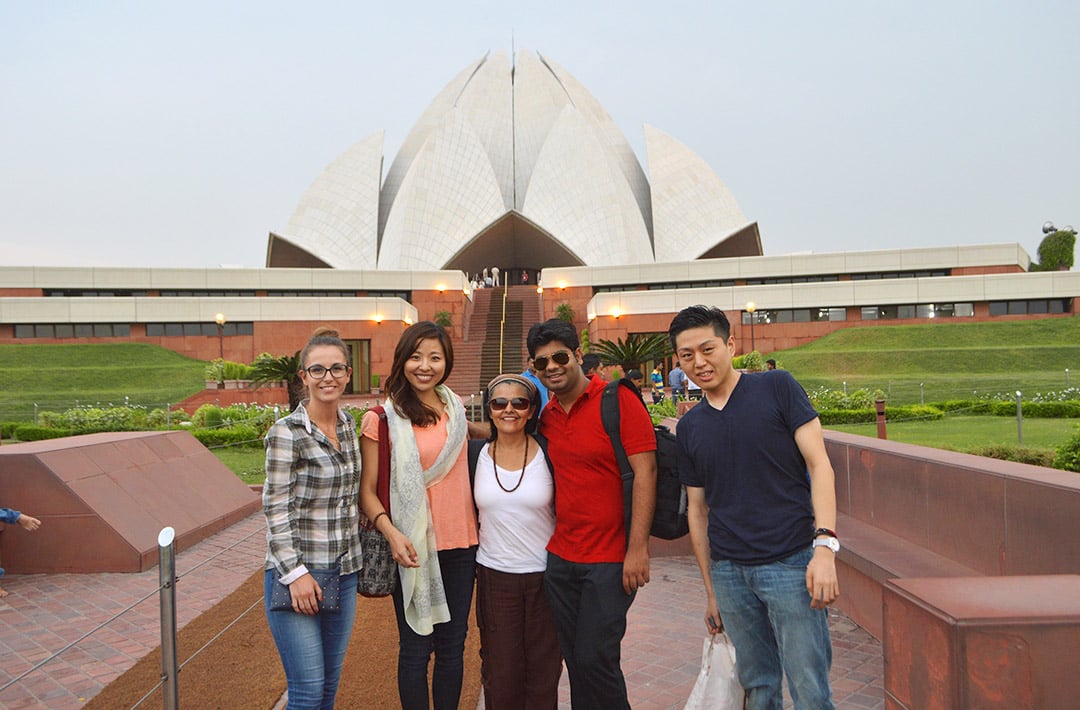 INDIAN LIFESTYLE
Study English in India and discover an experience beyond your wildest imagination. With 1.35 billion people, India is absolutely buzzing with energy, colours, flavours, and culture. India combines modern, fast-paced energy with rich history, stunning landscapes, and people from all walks of life. With so many things to see and do, your biggest challenge will be deciding where to start!
FOOD
India offers a spicy mix of local flavours to discover, and while some common themes run throughout Indian cuisine, there are many unique regional variations that incorporate foods that grow in the local climate. Indian food is full of flavour; try spicy chai tea, delicious curries, chutneys, dosas and naan bread, or delectable Indian sweets. In India's big bustling cities, you can also find cuisines from around the world.
ARTS AND CULTURE
India's peoples speak more than 20 different languages, practise over 6 different religions, and observe spiritual and cultural traditions that are thousands of years old. Come to India to practise yoga, explore historic architecture, shop colourful markets for local fashion and handicrafts, enjoy museums, theatres, art galleries, music, food and so much more!
TYPICAL LIVING COSTS
One of the biggest reasons to study English is India is the affordable cost of living! In addition to your tuition fees, airlines tickets, visa fees, and insurance, you'll want to plan ahead for typical expenses like rent, food, transportation, entertainment, internet, clothing and more. Most students can expect to spend between $170 – $450 per month on day to day expenses, on top of accommodation costs.
How much you spend is up to you. You could save money by choosing a homestay with a meal-plan, or take advantage of free events and activities in the city where you live. However, if you want a luxury living experience or plan to travel throughout the country, you might choose to spend more.
Check out the Study in India government website for more information on typical living costs.
HEALTH AND SAFETY
India is a complex country where rich and poor mix, and certain comforts of home aren't always available. In India, you should never carry large amounts of cash with you; always be aware of your surroundings, and your belongings; and don't walk alone in unknown areas at night. ILSC school staff will help orient you to the country and provide tips and tricks to help you stay healthy and safe during your stay.
MEDICAL INSURANCE
For your personal health and safety, make sure you have medical insurance arranged before you arrive to cover your entire stay. You can check with a travel medical clinic or Foreign Affairs office in your country for current advisories on vaccinations and medical recommendations for travelers to India.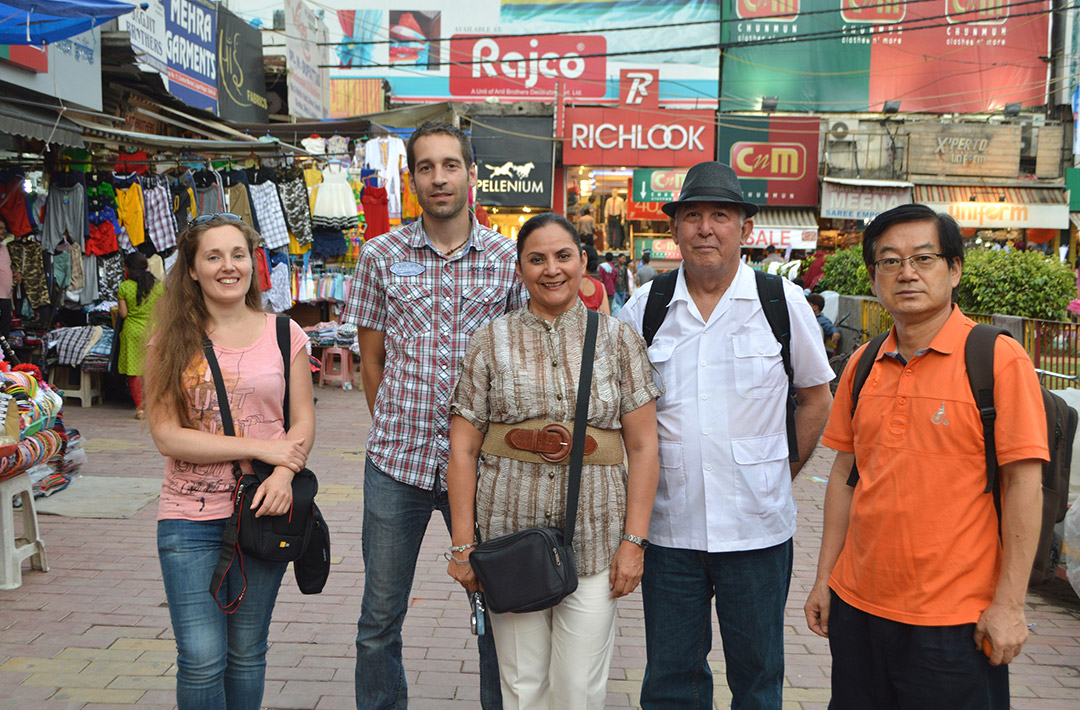 VOLUNTEER WHILE YOU STUDY
Build Indian volunteer experience, and do something to make a difference in the world while you improve your English skills. ILSC offers a Volunteer Experience Program that combines English study with an unpaid volunteer experience in a local not-for-profit organization. We also regularly highlight local volunteer opportunities in our activities program.
Volunteering is a fantastic way to connect with local Indians, practise your English skills, and get unique experience and references to put on your resume.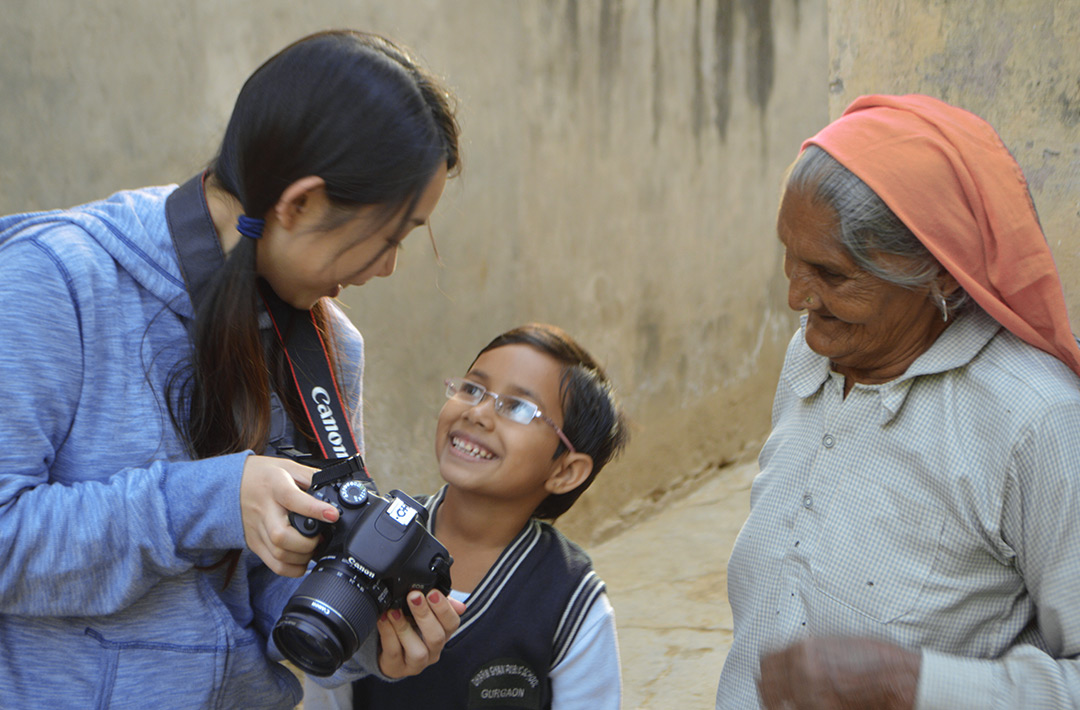 Study Schedules
ILSC offers various schedule options so that you can tailor your learning to your personal needs. Students who choose the Full-Time Intensive schedules will experience the strongest immersion-learning experience and will usually notice that their language skills improve faster.
CORE CLASSES: Core classes provide a strong, comprehensive foundation in the subject area.
SKILLS CLASSES: Skills classes build on your core learning and enhance linguistic skills through content focused on your particular interests, weak areas, or to help you achieve specific learning goals.
PROGRAM: A program at ILSC is the study package you build that meets your interests and helps you achieve your goals. A program can also be a pre-packaged selection of classes created by ILSC.
1 lesson = 50 minutes.
---
MONDAY TO FRIDAY : 10:00AM - 1:00PM
Choose a CORE CLASS
MONDAY TO THURSDAY : 2:00PM - 5:00PM
Choose a CORE CLASS or 2 SKILLS CLASSES
---
---
MONDAY TO FRIDAY : 10:00AM - 1:00PM
Choose a CORE CLASS
MONDAY TO THURSDAY : 2:00PM - 3:30PM
Choose a SKILLS CLASS
---
---
MONDAY TO FRIDAY : 10:00AM - 1:00PM
Choose a CORE CLASS
---
---
MONDAY TO THURSDAY : 2:00PM - 5:00PM
Choose a CORE CLASS course or 2 SKILLS CLASSES
---