Learn English for Business Hospitality and get comfortable using English for entry level hospitality jobs.
Study a suggested selection of classes that will help make you comfortable communicating in an English-speaking workplace. Improve communication while also developing new skills and business vocabulary as you get to know about the hospitality industry.
In Australia, this program falls under CRICOS Course Code: 0101688 General English Program.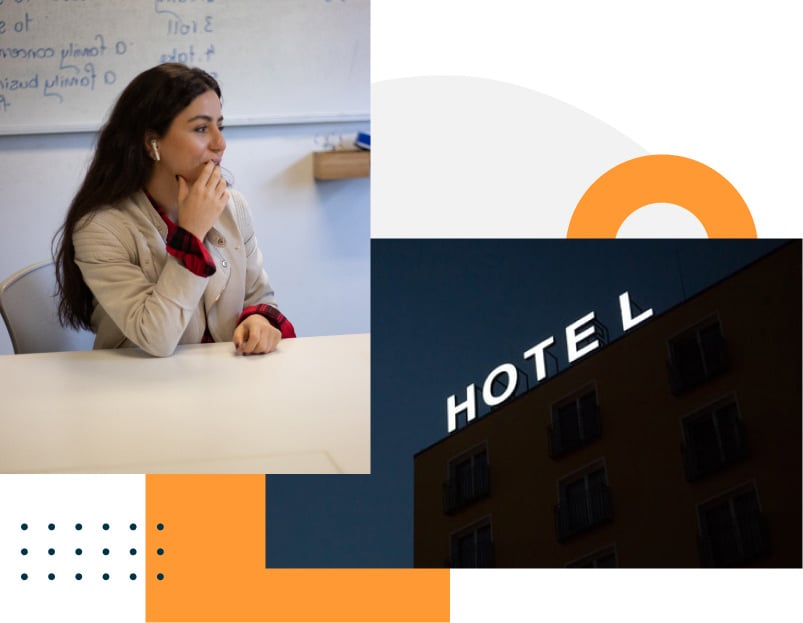 LOCATION AVAILABLE
Brisbane, Sydney, Melbourne
PROGRAM LENGTH
8 weeks minimum
SCHEDULE
Full-Time, or Full-Time Intensive
START DATES
Every Monday except the last week of a session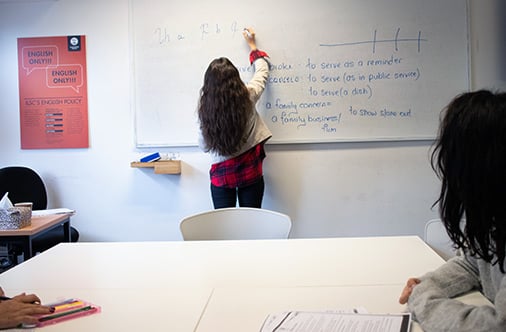 Classes
Complete two sessions of the following Core Class and choose two of the following Skills Classes to receive the Business English and Hospitality Mastery.
Business English develops your English skills for an international business workplace. Practice speaking, listening, reading and writing for a variety of business contexts. Develop accuracy in grammar and vocabulary to communicate effectively in business situations. Topics cover a wide range of general business subjects including careers, management styles and customer service.
Learn how to communicate and express yourself more confidently. Improve your fluency and learn new ways to express yourself for positive, clear and open communication. This is a fluency class with lots of fun speaking and non-verbal behaviour activities.
Learn practical skills to work in a café! Café Work skills is a practical, hands-on course in which you will practice a wide range of tasks typical of work in a café, such as making espresso drinks, using an espresso machine, taking orders, describing menu items and handling money.
The tourism industry is one of the world's largest employers. This interactive course helps you master industry-related English language skills needed in hospitality jobs such as hotels, catering and concierge. You will have the opportunity to practice a wide range of tasks and functions typical of work in the hospitality industry, such as managing phone calls and correspondence, offering advice on attractions and solving customer service problems.