Your Higher Education Goals Start Here
Choose University Pathway with ILSC, and get on the path to join a top college or university with courses designed to attain language level requirements, improve vital post-secondary skills, and offer seamless placement into a huge network of amazing international partner schools. For more than a decade, ILSC University Pathway has supported over 6,000 students to reach their higher education goals.

The Biggest global partner network in the world
Choose from 150+ partner schools.

The Largest masters degree partner list
75+ Masters and PhD programs
Start on day one
Complete our pre-registration online level assessment before you arrive, and start classes from your first day, without further testing.

Seamless transfer to partner school
Some University Pathway programs require additional testing.

Guarantee your spot
Receive a confirmation of enrollment or a conditional letter of acceptance for your partner school.

The fastest University pathway program
Graduate in as little as 8 weeks of Full Time Intensive study.

Comprehensive support
Get help applying to partner schools, and access academic counsellors in multiple languages for extra support.

Mobile progress tracking
Keep track of your grades, attendance, and timetable with the myILSC app.
Academic Excellence Assurance
ILSC is committed to assuring your success by offering:

Progress monitoring
Attend one-on-one language-specific meetings.

Free online practice resources
Access extensive language skill practice materials.

Customized learning plans for each student
Benefit from structured support plans addressing your specific areas of difficulty

Academic skills building
Get intensive training for lecture comprehension, note taking, research, and academic discussion.

One-on-one guidance in multiple languages for choosing a partner school

Free University Admissions Service
Receive full support in the application process for up to three schools.

Information Sessions and Tours
Join partner school campus tours, and attend monthly partner school info sessions to learn more about program options.
5 Steps to Create Your Path
Step 1
Choose
Take our pre-registration online language test to find out your level and choose from our 6 amazing locations in Canada and Australia.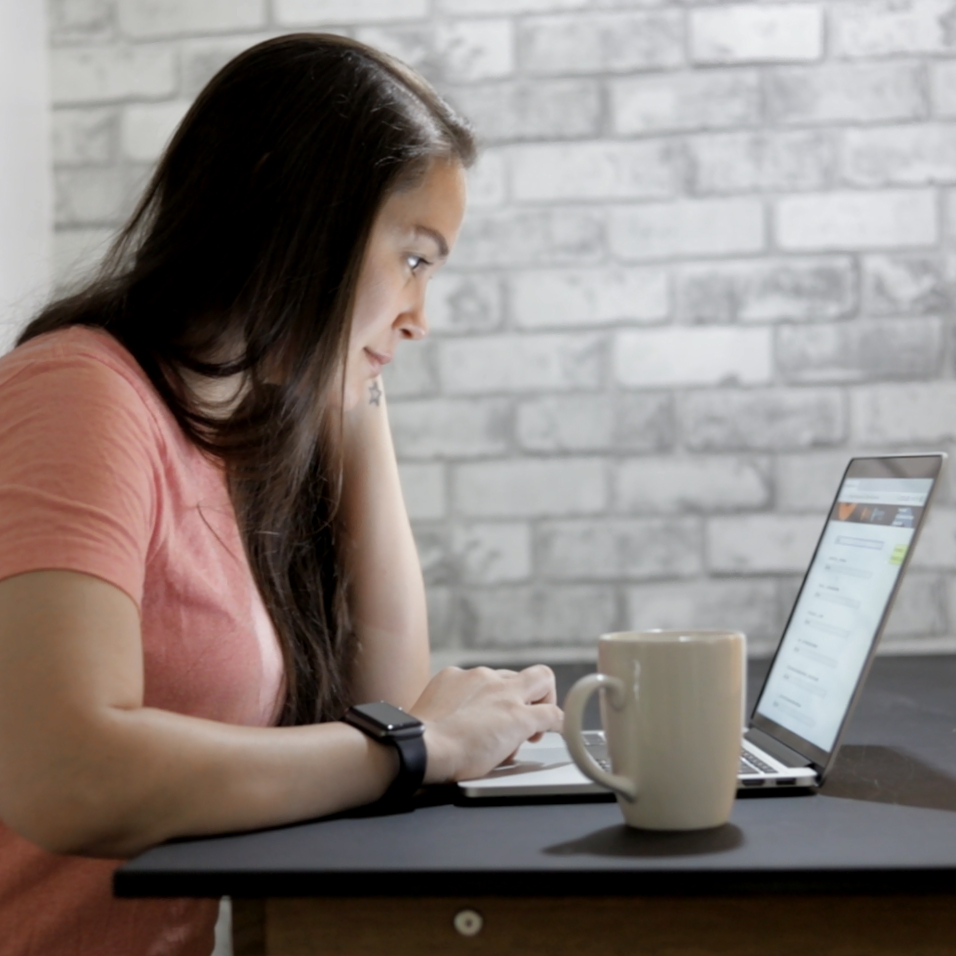 Step 2
Study
Learn English in the fastest available pathway program, and reach the required language level for your partner school.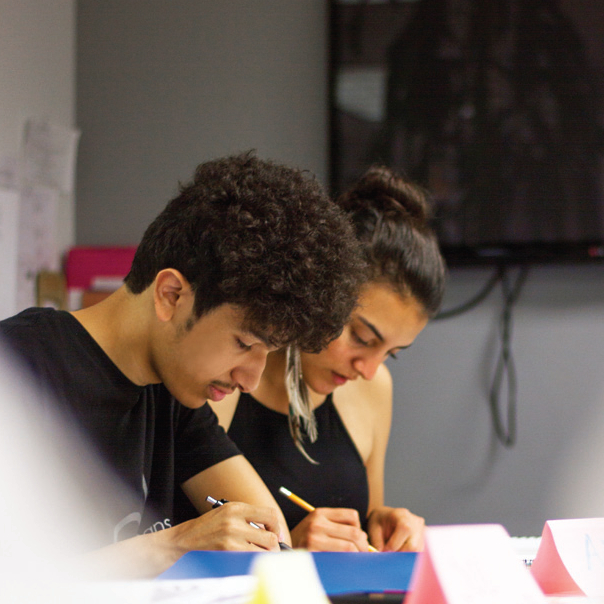 Step 3
Apply
Attend campus tours, partner visits, and one-on-one guidance sessions to choose the right partner school and receive our free admissions support service with up to 3 school applications!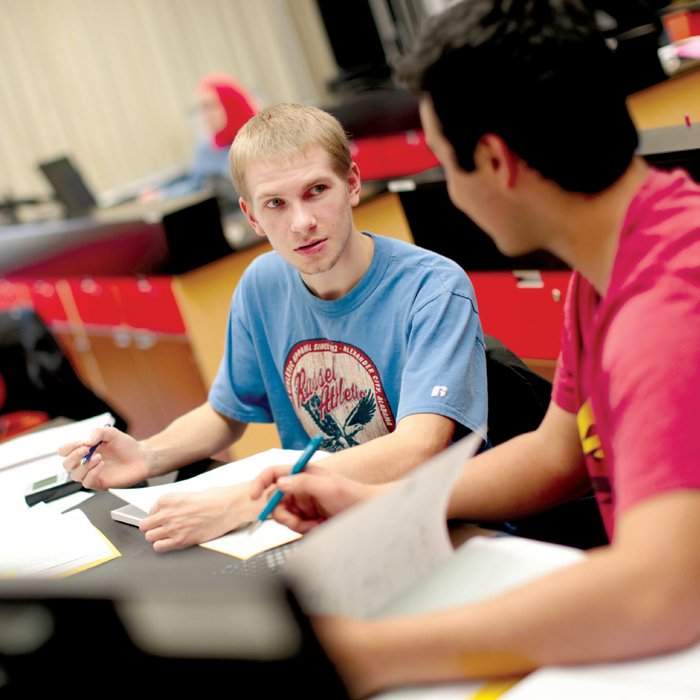 Step 4
Transfer
Seamlessly join one of our 160+ partner schools without IELTS or TOEFL tests.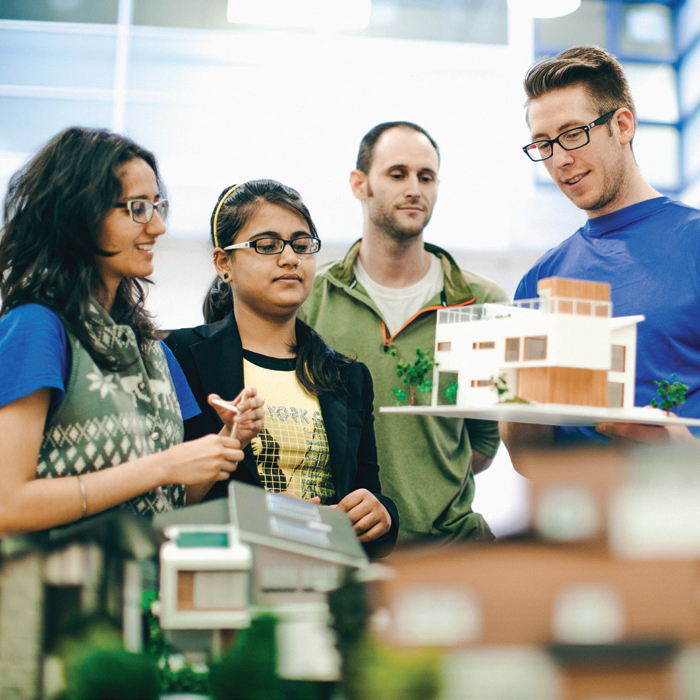 Step 5
Success
With our academic assurance, and counselling from pre-arrival until day one at the partner school, reaching your higher education dream is in your grasp!
Pathway Partner Testimonials
"Our partnership with ILSC is very important. It's really nice to see all the student from all over the world studying here."
Sheridan College
"Once they completed the program and they make it to Douglas College, I can see they have more confidence."
Douglas College
MyILSC App: Your Pathway Program success in your hands
We've built the myILSC app to make your student life easier – prepare for your new city, track your progress, and attendance, receive notifications for University Pathway events, and see your schedule all in one place. Take control of your ILSC journey.
Australia Pathway Highlights
Australia Pathway Partner Schools
Canada Pathway Highlights

3 AMAZING LOCATIONS: VANCOUVER, TORONTO & MONTREAL

Largest network of Masters' degree partner schools

Keep Me Safe app
supports students' health and wellbeing
Find more

Visa Immigration consulting with our partnered firm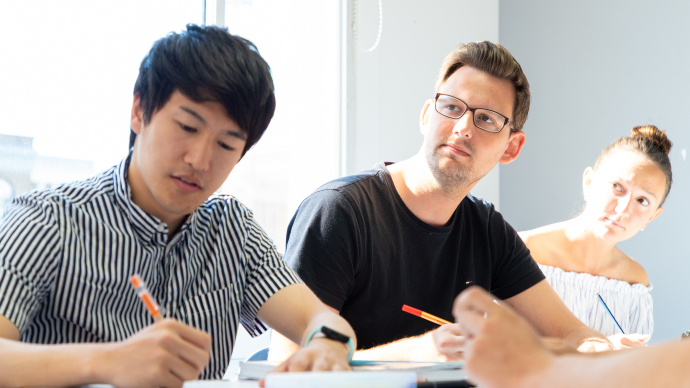 Do you want to know more about our Canada University pathway program? Check out our program page for the program courses, schedules, duration, and more!
Canada Partner Schools
Pathway Student Stories
"The University Pathway Program was really important for me, especially to develop academic skills that made it really easy for me to write my essays and my reports. I feel more comfortable talking with my professors and my classmates here at Douglas College."
Clarice Nascimento
FREQUENTLY ASKED QUESTIONS
WHAT DOES "SEAMLESS ENTRY" MEAN?
Seamless entry means that no outside language tests are required to enter you chosen partner school. Successful graduates of ILSC's University Pathway program will be able to enter directly into their partner school once they have successfully completed the University Pathway program. For some of our US partners, students will take a placement assessment on their first day; however, ALL of our partners offer seamless entry. That's right, no IELTS or TOEFL needed!
WHO IS A GOOD UNIVERSITY PATHWAY PROGRAM CANDIDATE?
Any student who has a desire to study at a North American, or Australian college, TAFE or university, the willingness to work hard in their classes, and a GPA that meets the application requirements of their chosen partner school is an ideal candidate for the University Pathway program.
HOW DOES THE PATHWAY PROGRAM PREPARE YOU FOR COLLEGE OR UNIVERSITY?
The University Pathway program will help you develop a much broader skill set than simply focusing on passing an IELTS or TOEFL test. Students will take courses to develop their academic English skills, such as University Preparation I and II, and Academic Speaking and Listening. Students will learn note-taking skills, research skills, essay writing and correct citation formats. By the time you start a program at your chosen partner school, you'll have all the tools you need for success!
WHAT DOES IT COST?
There are no additional fees for the University Pathway program, just your regular ILSC course fees.
DO I GET A CERTIFICATE AT THE END OF THE PROGRAM?
Yes, you will receive an official ILSC University Pathways Certificate when you complete the program. A University Pathway Advisor will forward a copy of your Certificate of Completion to the college or university you wish to study at.
HOW LONG DOES IT TAKE TO GET AN ACCEPTANCE LETTER FROM MY COLLEGE / UNIVERSITY OF CHOICE?
Once we send off your completed application package you can typically expect to receive your conditional letter of acceptance within 5–10 business days.
HOW MUCH MONEY DO I HAVE TO PAY WHEN I FIRST APPLY TO A PARTNER COLLEGE / UNIVERSITY?
All partner schools require a non-refundable application fee. Some schools will also require the first semester's tuition as a deposit. Ask your counsellor or the University Pathway team to find out!
HOW DO I KNOW THAT THIS PROGRAM REALLY WORKS?
Over the past decade, the University Pathway Program at ILSC has supported thousands of students to improve their skills and language and successfully transfer to their partner school of choice. With 1000+ students graduating from the program annually, our Canadian campus is celebrating 88% of our University Pathway students transferring to a partner school and 92% from Australia.
HOW DO I APPLY?
Speak to your agent or ILSC counsellor and sign up as a "University Pathway Student." Make sure to apply for your chosen partner school when you apply to ILSC. To apply for your chosen partner school you will need:
the partner school application form,
a translated and notarized diploma and/or transcripts of senior secondary school and/or any other post-secondary education you have completed, and
a copy of your passport.
Some schools and programs may require additional documents. Your agent or an ILSC counsellor will help you complete all of the necessary paperwork to apply for the University Pathway program, and a partner college, TAFE or university of your choice.