Achieve your dreams of earning a qualification from a college, university or TAFE in Australia.
ILSC supports your learning journey from the moment you register. We can help you find the right college, university or TAFE program to meet your goals, and help you apply. Once you arrive at ILSC, you'll receive a university pathway orientation and our academic advisors can help you choose the right courses to support your learning. Complete a minimum of two levels of required University Pathway courses and you'll be ready for success.
In Australia, the University Pathway Program falls under two CRICOS Course Codes:
Classes at Intermediate 1 and higher are under: 0101685 English for Academic Purposes Program
Classes from Beginner 1 - Beginner 4 are under: 0101688 General English Program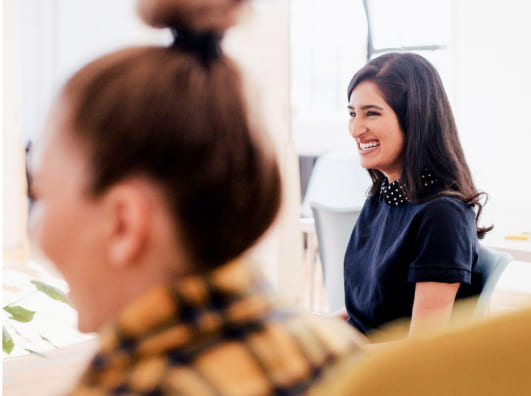 LOCATION AVAILABLE
Adelaide, Brisbane, Melbourne, Sydney
PROGRAM LENGTH
8 weeks minimum
SCHEDULE
Full-Time Morning, Full-Time Afternoon or Full-Time Evening
START DATES
Session start dates
University Pathway students must complete at least 2 ILSC levels of required classes. Your schedule and required classes will depend on the ILSC Language Entry Level required for your chosen program at your partner school. You must complete the number of weeks required by the University Pathway partner and the final level for your chosen program. For example, a Pathway partner might require 12 weeks of EAP and a graduation level of A1.
Students must complete at least 2 levels of English for Academic Purposes.
*Depending on the partner, students must complete 2 or more levels of English for Academic Purposes.
Students must complete at least two levels of recommended University Pathway Skills Classes.
Recommended Skills Classes could include but are not limited to: Academic Speaking & Listening, Academic Writing, Academic Vocabulary, Public Speaking, Writing, Reading, Grammar, Listening, Pronunciation, Vocabulary, International Currents Events, Test Preparation, Business English.*
If your level is Beginner 1 to Beginner 4, our Academic advisors will help you to create a study path that will help you attain your goals. English for Academic Purposes is available from Intermediate 1 onwards.