Build the medical English terminology, listening & speaking skills required to communicate effectively while providing medical care.
Our Medical English program consists of three Medical English modules, each focused on different healthcare topics. The program is designed to help medical professionals communicate effectively with English-speaking patients and colleagues in international healthcare settings.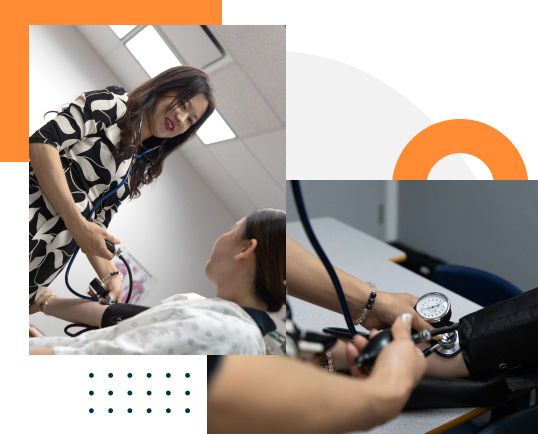 LOCATION AVAILABLE
Vancouver, Brisbane, Sydney
PROGRAM LENGTH
4 weeks per module
Complete all three modules in 12 weeks
SCHEDULE
Full-Time Morning
START DATES
VANCOUVER:
2023: Jan 3, Jan 30, Feb 27, Mar 27, Apr 24, May 23, Jun 19, Jul 17, Aug 14, Sep 11, Oct 10, Nov 6, Dec 4
2024: Jan 2, Aug 12, Sep 9, Oct 7
BRISBANE, SYDNEY*:
2023: Apr 24, May 22, Jun 19, Oct 9, Nov 6, Dec 4
2024: April 22, May 20, Jun 17, Oct 7, Nov 4, Dec 2
Students who wish to complete all three modules should begin on: Apr 24 or Oct 9, 2023
ENGLISH LEVEL
Intermediate 2**
**Completion of ILSC's Academic English Placement Test is mandatory prior to registration.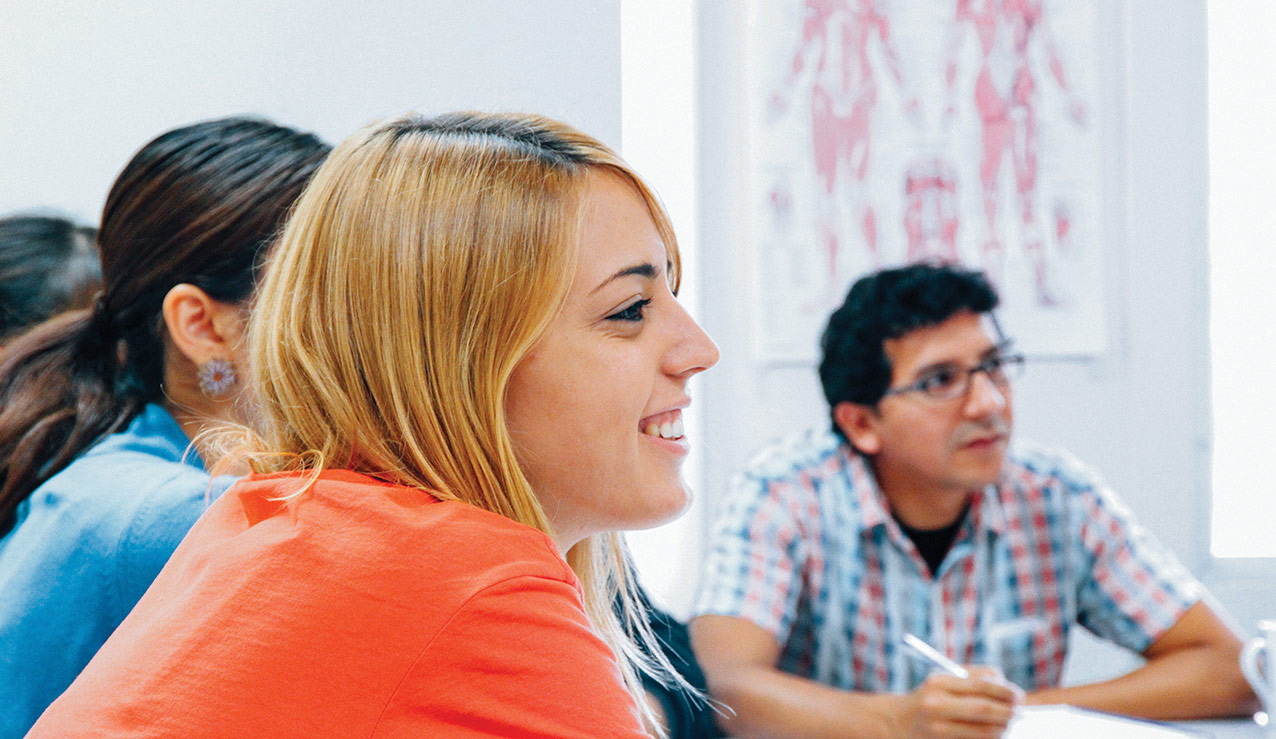 The Medical English program available at ILSC Vancouver, Brisbane or Sydney consists of three modules. Each module is four weeks long and focuses on different topics. Modules run in succession, and all three modules may be completed in 12 weeks. You will earn a certificate of completion indicating the Medical English Program for each session you complete.
Module 1: Health & Systems of the Body gives you a chance to explore medical English terminology and communication skills in the following areas:
Female reproductive system
Male reproductive system
Urinary system
Musculoskeletal
Giving examination results to patients
Pharmacy and pharmacist
The blood system
START DATES
2023
VANCOUVER: Dec 4
BRISBANE / SYDNEY: Dec 4
2024
VANCOUVER: Aug 12
BRISBANE / SYDNEY: Apr 22, Oct 7
Module 2: Emergency Care, Surgery, & Systems of the Body gives you a chance to explore medical English terminology and communication skills in the following areas:
Emergency care/ER
The nervous system
The respiratory system
The digestive system
The lymphatic system
Surgery
The ear and eye
The skin
START DATES
2023
VANCOUVER: Oct 10
BRISBANE/SYDNEY: Oct 9
2024
VANCOUVER: Jan 2, Sep 9
BRISBANE / SYDNEY: May 20, Nov 4
Module 3: Personal and Specialty Care, & Systems of the Body gives you a chance to explore medical English terminology and communication skills in the following areas:
Oncology
Palliative care
Occupational and Physiotherapy
Pain management
The endocrine system
Community health care
Psychiatric care
START DATES
2023
VANCOUVER: Nov 6
BRISBANE / SYDNEY: Nov 6
2024
VANCOUVER: Oct 7
BRISBANE / SYDNEY: Jun 17, Dec 2