Study business in Canada's bilingual arts and culture hub, Montréal, Quebec.
Home to the second largest French-speaking city in the world, Montréal has earned an international reputation for its arts and design. Experience all that Montréal has to offer through a variety of cuisines, music festivals, boutique shopping, and European architecture. Come live, learn, and work here, and start building new knowledge, practical hands-on skills, practicum experience, and networks to support your goals.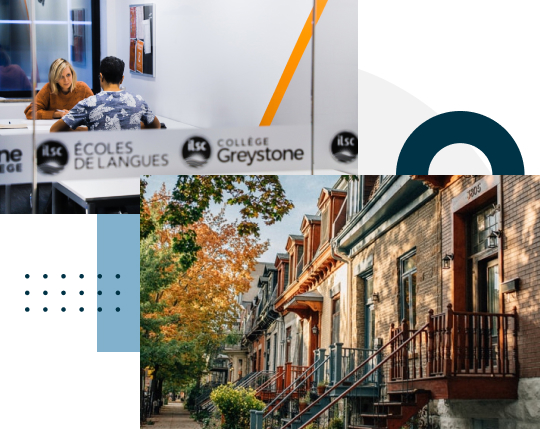 WHY STUDY AT COLLÈGE GREYSTONE IN MONTRÉAL
Collège Greystone's new, bright modern downtown campus in Montréal is centrally located close to McGill University, with easy access to transit and amenities

Build your networks in a Canada's cultural hub, and also home to many business headquarters, start-ups and more

In your down time, discover Montréal's "joie-de-vivre" and experience an amazing cultural life in two languages – the city is famous for year-round world-class festivals and events.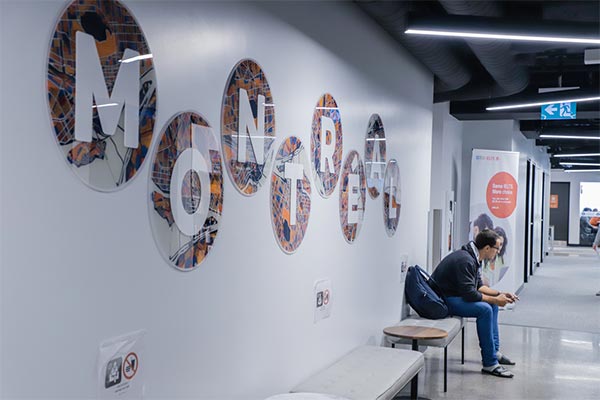 FACILITIES
Convenient Downtown Location
Modern Classrooms and Facilities
Computer Labs and Wi-Fi
Student Lounges
SERVICES
Career Centre
Student Health and Wellbeing Support
Student Housing
Visa and Immigration Consulting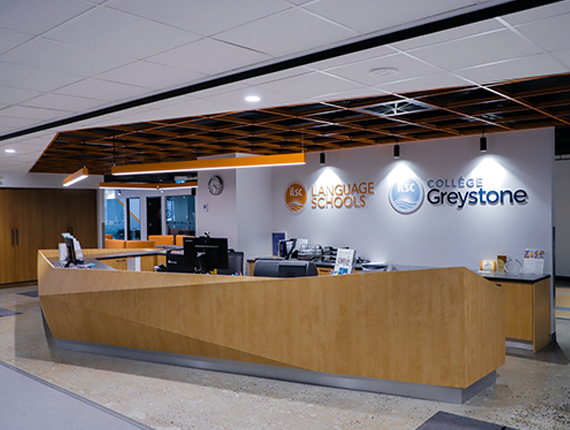 Reception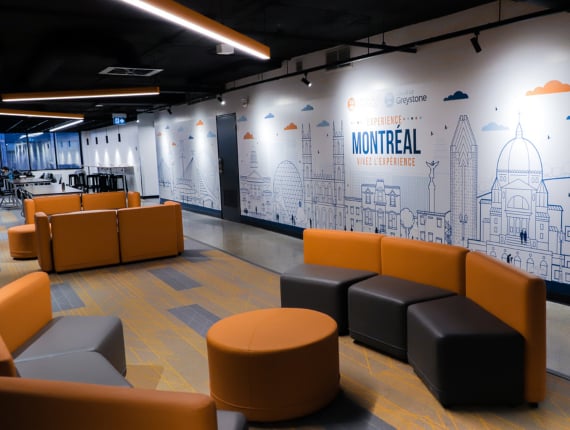 Common Area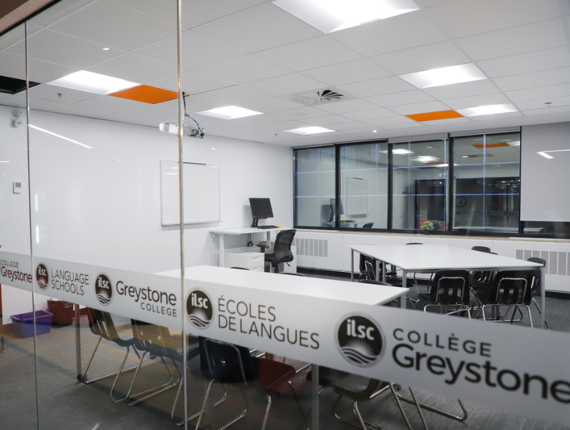 Classroom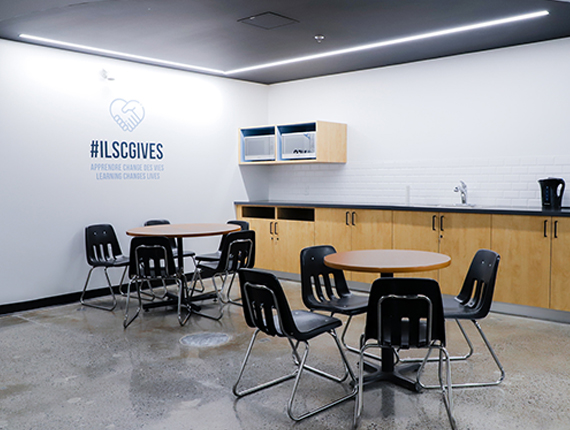 Kitchen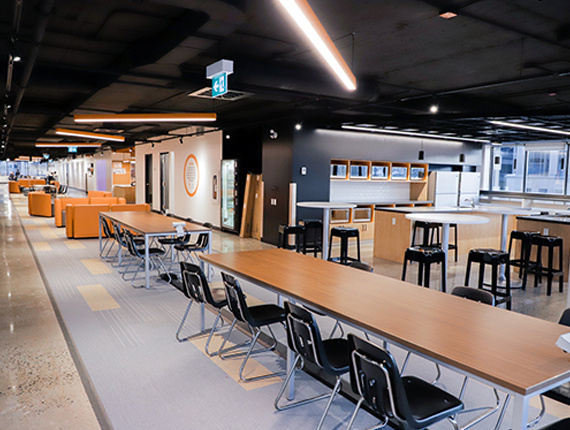 Hallway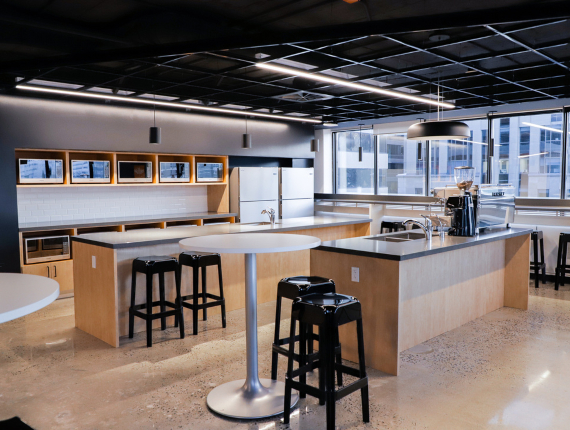 Kitchen
Hallway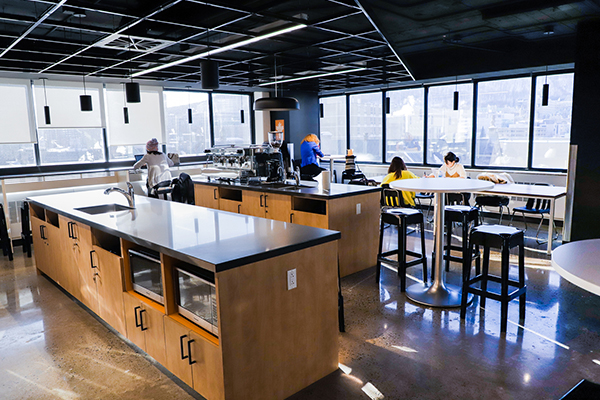 Lunch break on the Montréal campus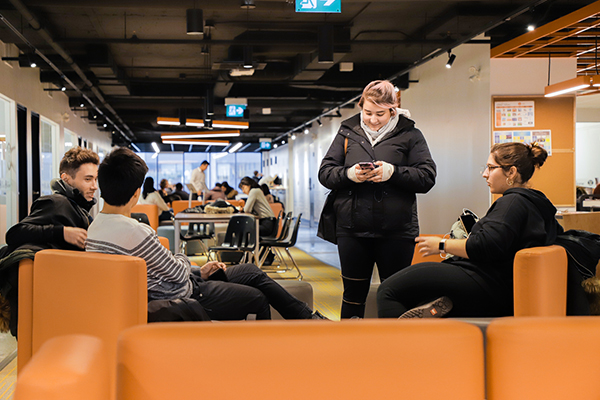 Hanging out in the common area.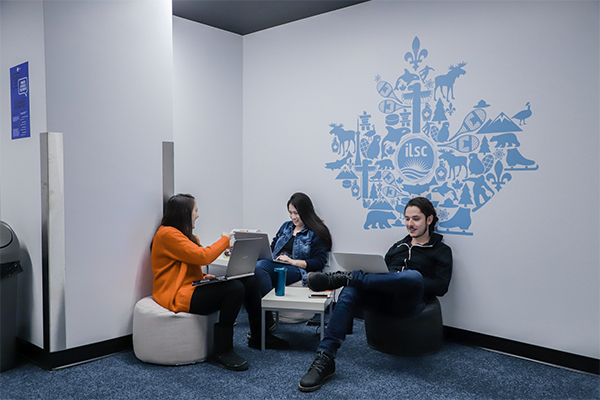 Studying together in the student lounge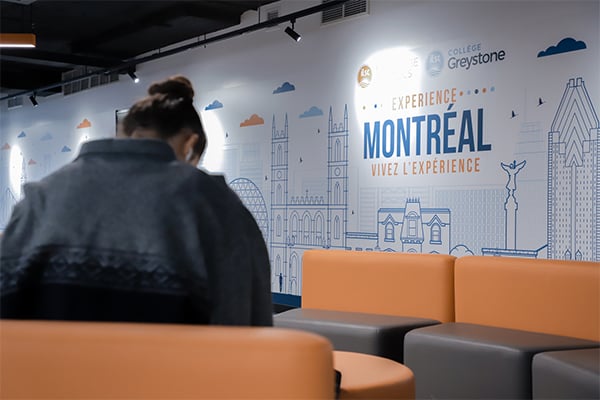 Taking a break in the common area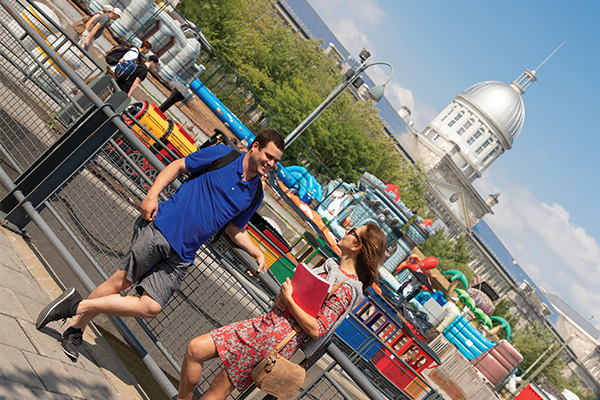 Students exploring Montréal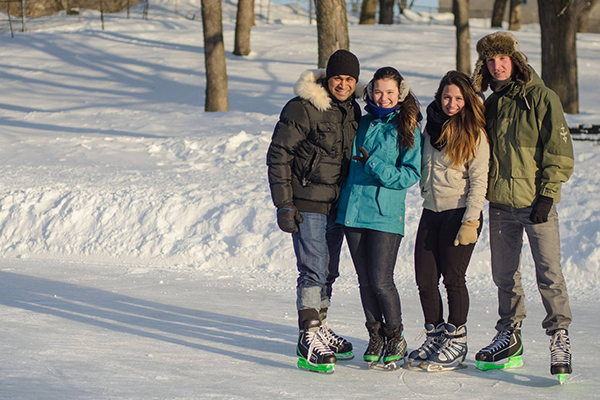 Skating in Montréal in winter