Further develop your confidence and comfort speaking and understanding Hindi.
Get an in-depth knowledge of the logic and basic grammatical rules of Hindi, as you expand the vocabulary and functional language skills you need to get the most out of your Indian experience. The course focuses on speaking and listening to encourage free speech, understanding, and recollection of language with a minimum of errors. Fieldtrips and activities will create real-life practise opportunities.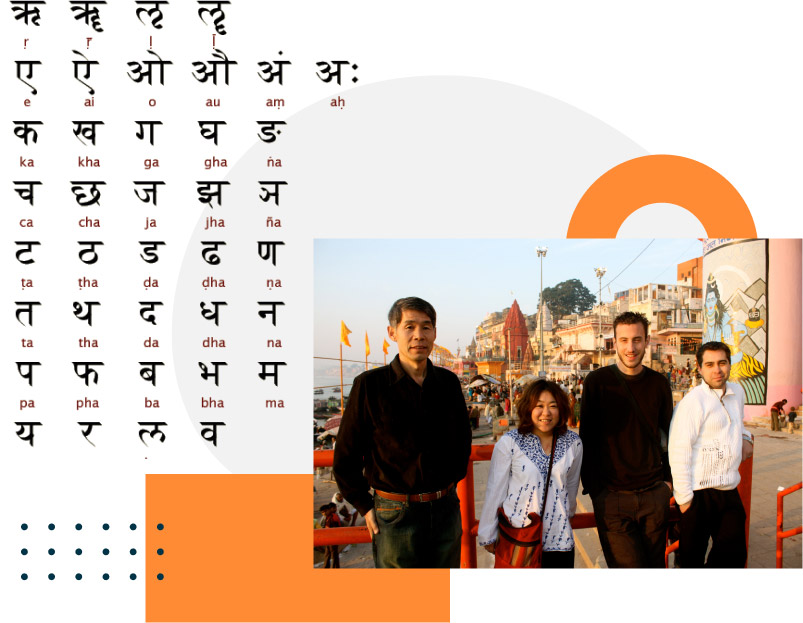 LOCATION AVAILABLE
New Delhi
PROGRAM LENGTH
4 modules
(15 hours per module)
SCHEDULE
Part-Time AM / Flexible
Courses are offered in the AM timeslot only.
For longer daily study schedule, add tutoring
START DATES
Contact ILSC New Delhi for Start Dates
LANGUAGE LEVEL
Intermediate
(Students must first complete the Beginner Hindi Certificate)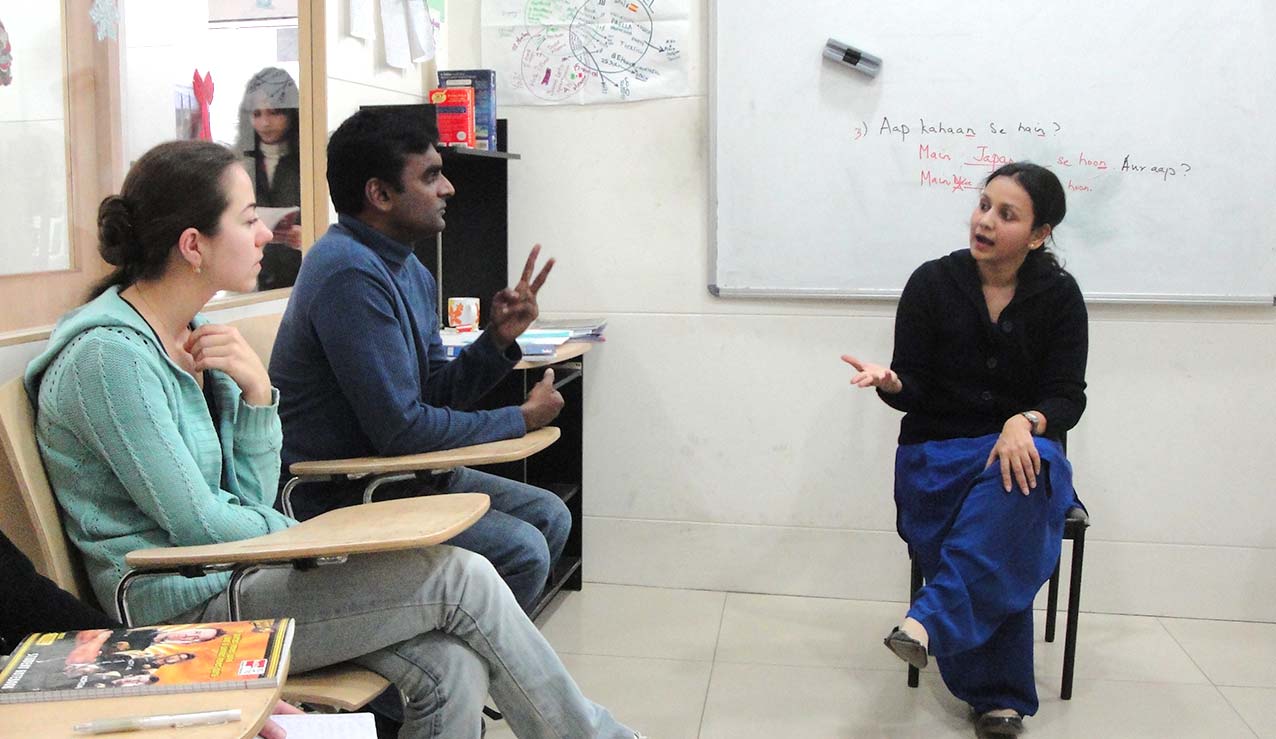 What you'll learn in the Intermediate Hindi Certificate?
Continue your Hindi learning journey in ILSC New Delhi's interactive and engaging classes. Deepen your understanding of the Hindi language and culture and build comfort and confidence communicating with locals.
The Intermediate Hindi Certificate consists of 4 course modules, with 15 hours of study per module.
Present activities; transitive and intransitive verbs; talking about past events; past indefinite and past perfect tenses; subject pronoun suffix; talking about past experiences; past imminent and present perfect tenses; vocabulary for touristic activities in India; vocabulary for Indian customs and traditions.
Making requests and offers; different forms of imperatives; listening lesson; vocabulary, synonyms, and antonyms; talking about abilities; giving reasons; conjunctions; talking about obligations; postpositions; feminine nouns, oblique case
Talking about wants and needs; masculine nouns, oblique case; making comparisons; positive, comparative, superlative adjectives; listening lesson; asking for permission; asking for information; relative-correlative pronouns; giving advice and suggestions.
Talking about time and duration; numbers; since, for, from and until; sharing opinions, agreeing, and disagreeing; adverbs of frequency; Hindi in the kitchen; listening lesson.