Take your career skills to the next level with Certificate & Diploma Programs at a Canadian career college.
Build your international network and achieve your dreams in quality career training programs at Greystone College, delivered in English. Choose a Co-operative education (Co-op) or a practicum program to combine your learning with relevant work experience in Business, Tech, Digital Marketing, Hospitality or Teacher Training.
Pathways from ILSC Language Schools, and credit transfer programs that offer advanced placement in diplomas and degrees at partner colleges and universities offer life-changing, progressive learning journeys in Canada.
Post Graduate Work Permit (PGWP) eligible programs are available through pathway programs at our higher education partners in Vancouver and Toronto.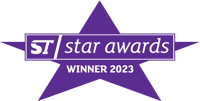 Greystone College is the proud winner of the Study Travel Star Vocational College Award, 2023!