Prepare for success working in an English-speaking café in Australia.
This flexible skills class combines practical, hands-on learning with English communication skill development. Learn how to make typical hot beverages served in most cafés using our professional Barista equipment. At the same time, you will develop specialized vocabulary for the café work environment and your general interpersonal communication skills.
In Australia, this program falls under CRICOS Course Code: 0101688 General English Program.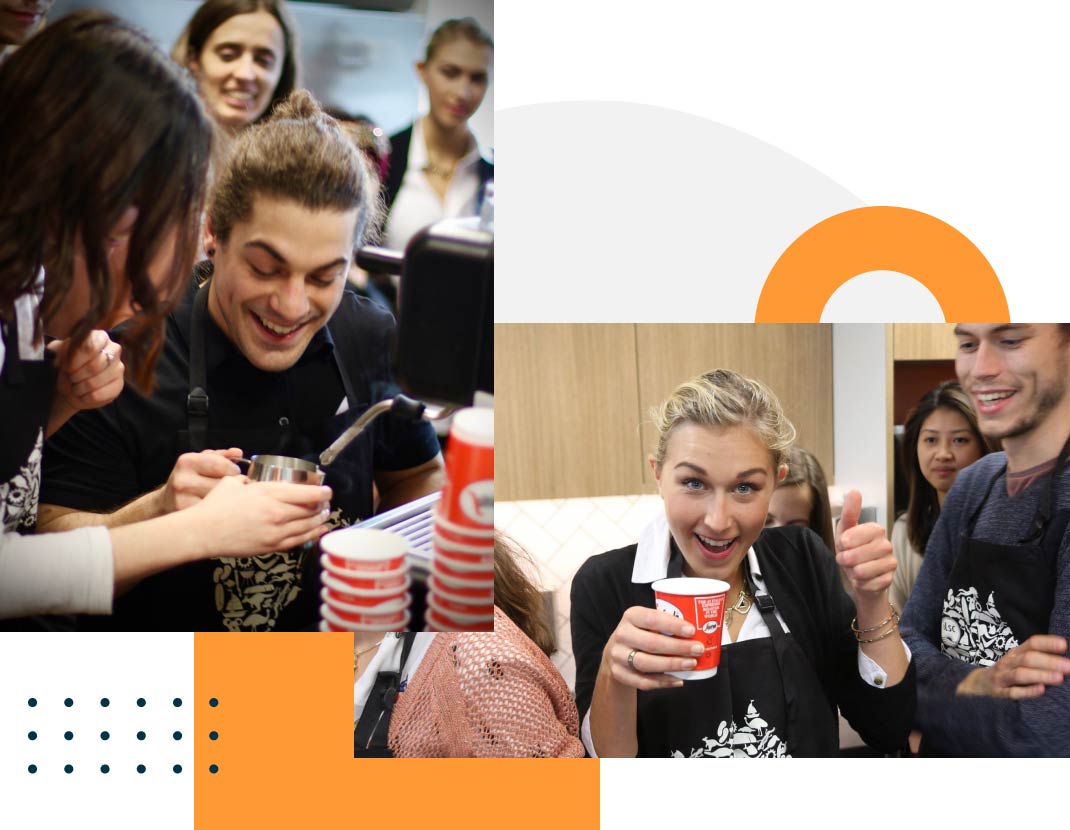 LOCATION AVAILABLE
Brisbane, Sydney, Melbourne, Adelaide, Montréal
SCHEDULE
Café Work Skills is a skills class.
Choose any Full-Time schedule to have the option to choose the Café Work Skills class once you arrive at the school.*
START DATES
Any Monday except the last week of a session
LANGUAGE LEVEL
Intermediate 1 for Australia, Beginner 4 for Montréal
*Class offerings and availability may vary depending on student enrollment and location.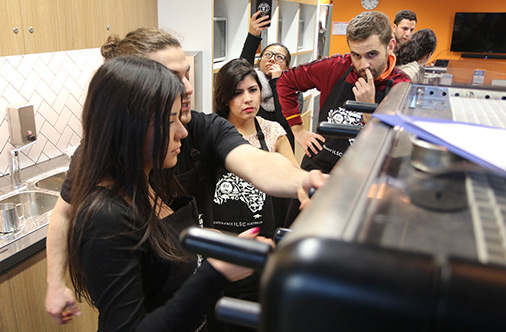 What you'll learn
ILSC Australia's Café Work Skills Class provides practical, hands-on learning and prepares students for work in an English-speaking café or customer service position. Students are introduced to a wide range of tasks and functions typical of work in a café, and practise their skills in ILSC's simulated café environment, taking orders, and serving beverages to students on campus. Students who successfully complete the class will receive a Café Work Skills Certificate.
Specialized vocabulary for the café work environment
Improve pronunciation
Describe menu items
Build general language skills
Language for the work search
Spoken interaction skills
Interpersonal skills
Intercultural skills
Develop communication fluency
How to make typical hot beverages including cappuccinos, espressos, lattes, hot chocolates, mochas and more
How to use professional coffee making equipment
Handling money
Taking orders
Serving customers
Cleaning and maintenance of coffee making equipment
Health and safety procedures