Explore some of northern India's top sights and learn more about India's culture, landscape, and history
Travel safely around India with an ILSC Guide and a Local Guide. ILSC organizes a variety of tours to amazing Indian cities and sites including the Taj Mahal, Amritsar, Jaipur, the Himalayas, Rajasthan, and more. Guided Tours include day trips and multi-day excursions of up to 7 days. Discover the adventure of a lifetime.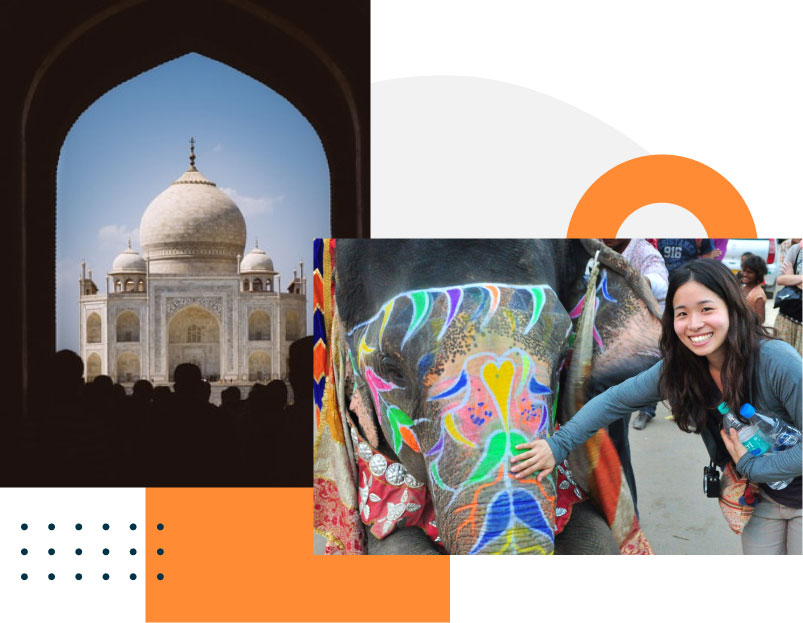 LOCATION AVAILABLE
New Delhi
PACKAGES INCLUDE
Transport
ILSC Guide
Local Guide
Accommodation (if applicable)
BOOKING REQUIREMENTS
Booking needs to be done at least 1 month in advance. A minimum of 3 students is required for each tour.
AVAILABILITY
Some tours are available in summer, others in winter, and some are available in summer and winter.
Summer: April - August
Winter: October – February
OTHER INFO
All tours start from New Delhi.
For some of the tours a passport is required.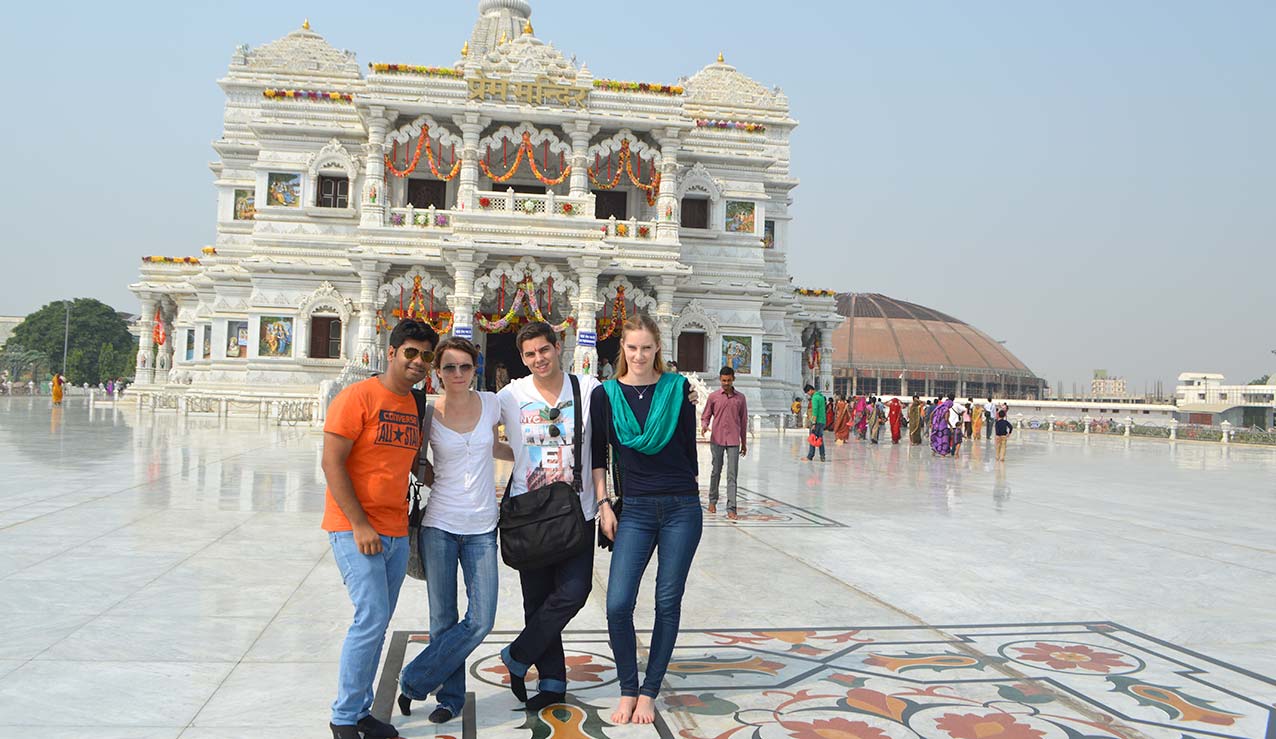 Taj Mahal, 1 Day
WINTER / SUMMER
Visit Agra and see one of the most iconic pieces of Indian Architecture, build in the 1600s by Mughal emperor, Shah Jahan.
Vrindavan, 1 Day
WINTER
Explore the city of Vrindavan in Uttar Pradesh and learn more about Hinduism as you explore the city's many temples.
Jaipur, 2 Days
WINTER
Visit Jaipur, the "Pink City." Jaipur is a UNESCO World Heritage Site, and is filled with incredible architecture, including temples, forts, museums and more.
Village Trip, 2 Days
WINTER
Visit a rural village for a sense of Indian life outside the city. Transportation, ILSC guide and accommodation provided.
Rishikesh, 3 Days
WINTER/SUMMER
Rishikesh is also known as the "Yoga Capital of the World," and is a great place to discover this ancient Indian practice.
Himalaya: Manali, 4 Nights
SUMMER
A visit to the Himalayan town of Manali will bring you into a totally different world. Relax and enjoy Manali's quiet natural wonders.
Himalaya: McLeod Ganj & Dharamshala, 4 Nights
SUMMER
McLeod Ganj in Dharamshala is home to the Dalai Lama and many Tibetan refugees. Explore Tibetan Buddhism and culture.
Amritsar, 3 Days
WINTER/ SUMMER
Visit the stunning Golden Temple in the Punjab city of Amritsar, considered the holiest city in Sikhism.
Jim Corbett National Park, 2 Days
SUMMER
Explore India's oldest national park. The park and nature reserve is home to a variety of animals including India's national animal, the Bengal Tiger.
Rajasthan + Desert Safari, 7 Days
WINTER
Explore the wonders of Rajashtan state and ride a camel into the Thar Desert. Explore Jaisalmer, Jodhpur and more on this 7-day adventure.