Explore Vancouver's amazing natural beauty while you learn English and live on campus.
In our Residential Junior summer camp program, you'll live in UBC's Totem Park residence, study English on campus, and connect with other international teen students throughout your entire program. Experience an exciting combination of beautiful Vancouver, and prestigious UBC!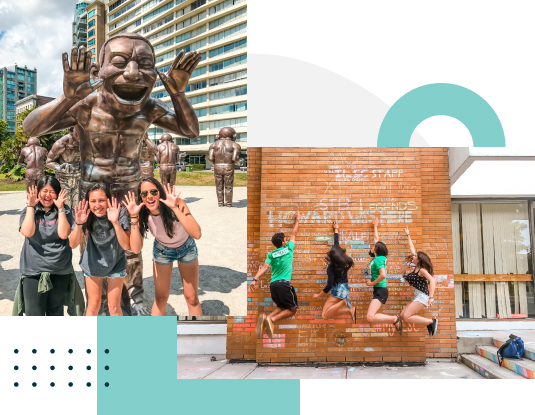 WHAT TO EXPECT
1-6 weeks
2023 PROGRAM START DATES
1 week: Jul 2, Jul 9, Jul 16, Jul 23, Jul 30, Aug 6
2 weeks: Jul 2, Jul 9, Jul 16, Jul 23, Jul 30
3 weeks: Jul 2, Jul 9, Jul 16, Jul 23
4 weeks: Jul 2, Jul 9, Jul 16
5 weeks: Jul 2, Jul 9
6 weeks: Jul 2
AGE REQUIREMENT
9-17 years old
ENGLISH LEVEL
Any level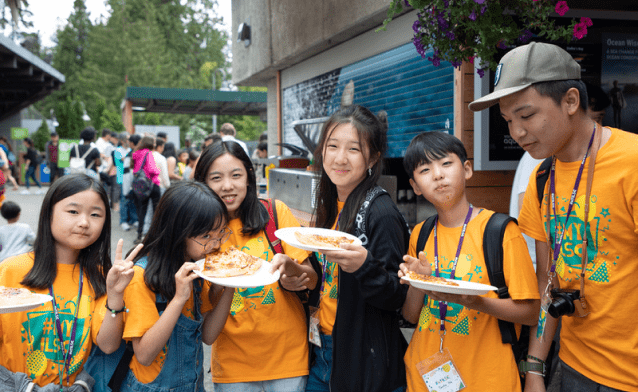 Students live and dine within the UBC Totem Park Residence.
CAPACITY:

200

ACCOMMODATIONS:

Single rooms (limited double rooms available upon request)

BATHROOMS:

Shared, 1:6

LAUNDRY:

Coin-operated machines available

INTERNET:

Wireless internet available in student common spaces

STUDENT TO STAFF RATIO:

1:15

MEALS:

3 meals per day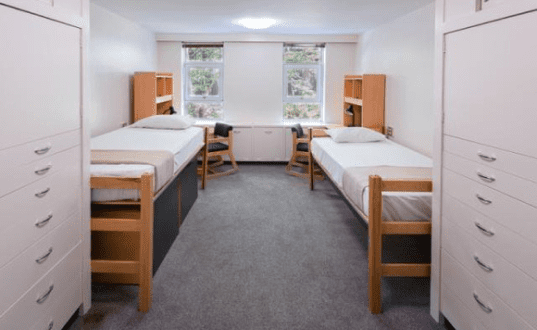 Classes take place within the UBC academic facilities.
NUMBER OF LANGUAGE LEVELS:

5 Levels

NUMBER OF LESSONS:

17 (15 hours per week)

NUMBER OF STUDENT PER CLASS:

16 max

ENGLISH COURSE CONTENT:

Academic reading, grammar, vocabulary, essay writing, speaking and listening

SCHEDULE:

Monday - Friday, 9:00 AM - 12:00 PM

CERTIFICATE:

End of course certificate and student progress reports provided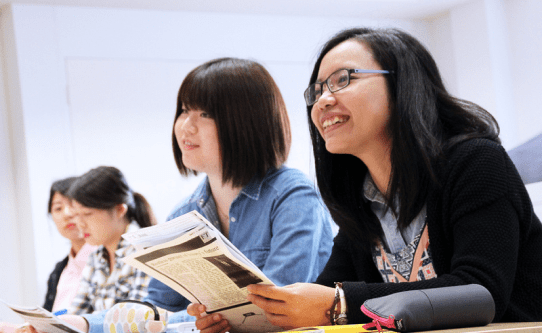 Teen students enjoy a social program that combines on-site activities, evening activities and off-site trips.
AFTERNOON ON-SITE ACTIVITIES: Students are offered a selection of onsite afternoon activities every Monday, Wednesday, and Friday. Activities include group sports, as well as performing and visual arts options. Options available vary from week to week.
EVENING ACTIVITIES: Activities include scavenger hunts, sports evenings, student performances and dance parties.
OFF-SITE ACTIVITIES: 4 off-site activities per week. Activities may include: Whistler, Capilano Suspension Bridge, Playland Amusement Park, Stanley Park and more.