Earn the French teaching certificate at ILSC Montréal
The Certificat en Enseignement du Francais Langue Etrangere (CEFLE) is designed for those with a good command of French (mother tongue or equivalent, DALF level) who want to train to become teachers of French as a Second Language (FSL) and / or foreign language (FLE). The CEFLE is useful for those already working in the field of education, but also for travelers, or anyone looking for an exciting career change. This training uses a similar model to the CELTA diploma program for teaching English (University of Cambridge). In addition to following the CELTA course structure, it adopts the fundamental principles such as equal employment opportunity without regard to differences of race, gender, civil status, sexual orientation or age.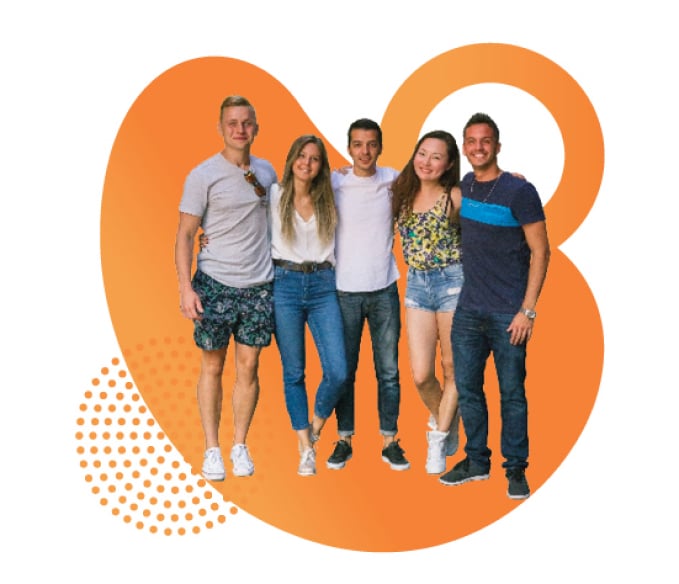 LOCATION AVAILABLE
Montréal
SCHEDULE
Mon-Fri, 9am to 5pm
START DATES
May 18th 2020, October 5th 2020
NOTE
To enter the program, students must have strong skills in oral and written French in order to be able to teach French FLE FSL to various levels of learners. For those whose mother tongue is not French, the equivalent of a DALF is required. High school completion, or equivalent is required. We recommend that students be 20 years of age or older. This program requires a letter of intent, and an interview to determine your fit for the program. See the How to Register section for more details.
While it is not necessary to have a university degree to do the CEFLE, most language institutions in Canada require it to teach.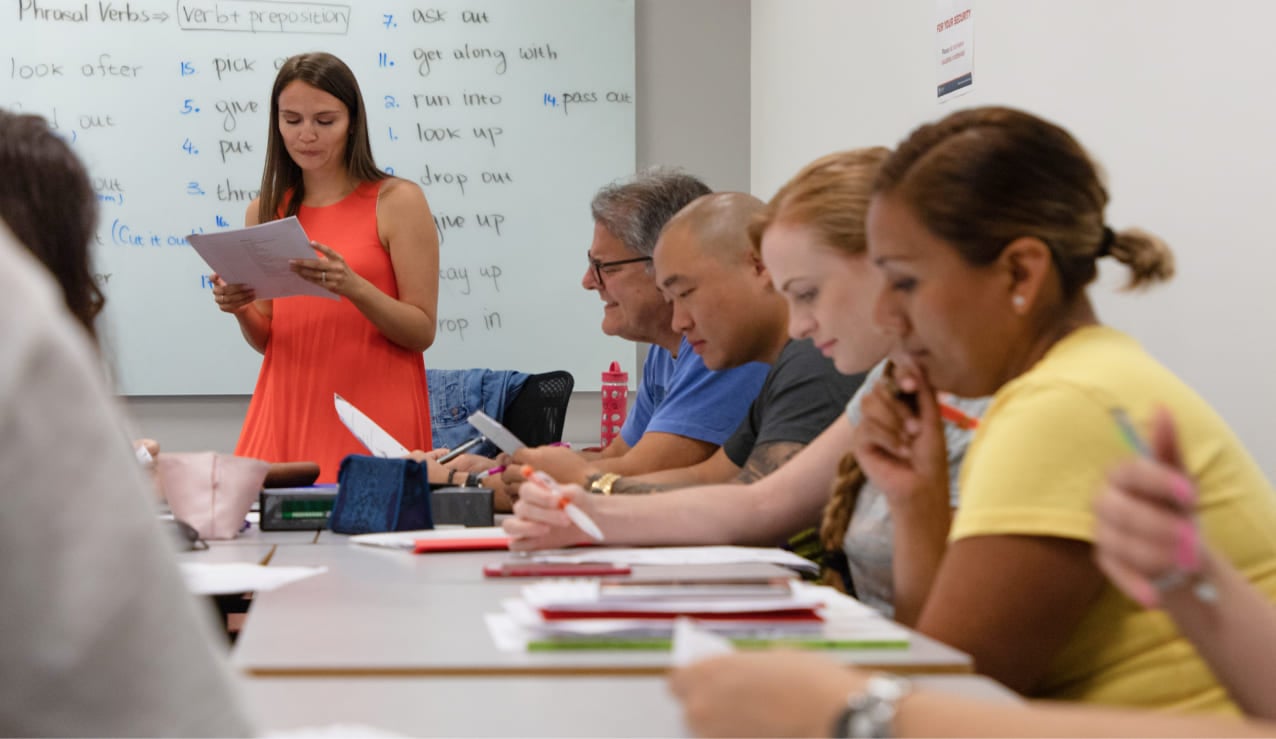 What You'll Learn
COURSE OBJECTIVES
The CEFLE program has two objectives:
Introduce (and/or broaden the understanding of) strategies on the communicative approach. Experiment with these techniques and develop the corresponding teaching skills.
The course includes: teaching practice, observation of experienced teachers, as well as homework.
PROGRAM OVERVIEW
Learn teaching methods to teach adults, and classroom management skills
Learn how to assess learner language levels (beginner, intermediate, advanced) and to plan appropriate courses for them.
Develop methods for teaching the four skills: speaking and writing, listening and reading
Increase your accuracy
Learn how to find and/or develop resources and materials
Lean approaches for teaching French as a second or foreign language/li>
CLASS SIZE
CEFLE courses are limited to a maximum of 8 students. CEFLE students reflect the diversity of a typical class of students taking French as a Second or Foreign Language. Teamwork is an important part of the program, and in a career as a French language teacher, and students are encouraged to collaborate with one another to further develop their skills. Individual tutoring is organized mid-term to provide personalized support to each trainee.
COURSE STRUCTURE
The CEFLE is an intensive 4 week program. Classes are full-time, five days a week. In addition to the 120 required course hours, students will complete homework and research outside of scheduled class time.
The program includes:
100 hours of Classroom study during which you will:
Get personalized support (tutoring)
Plan lessons under the supervision of your instructor
Spend 6 hours observing classes run by current ILSC teachers
6 hours of teaching practice, supervised by your trainer or the CEFLE team
Feedback on your teaching practice from your Trainer Trainer and from other trainees in the program
Students should factor approximately 60 hours work outside of class for homework, lesson preparation and research
ASSESSMENT
To pass the certificate, students must:
Attend, and be on time for all classes and scheduled course components
Complete the teaching practice
Observe experienced teachers
Maintain their employment record and their equipment.
Complete four written assignments
Students are evaluated throughout the program, and their performance and succes on each of the above elements contributes to the final grade. There is no final exam. Upon satisfaction of the requirements of the certificate, the candidates will be provided written feedback from their instructor. Successful students will receive the CEFLE (a certificate of program completion from ILSC-Montréal).