This past Saturday, ELS and ILSC were delighted to attend the Study Travel Star Awards ceremony at Grosvenor House in London, UK, to be part of the first in-person ST awards event since the COVID-19 pandemic. And even more exciting was ELS Language Centers' win of the ST Star Chain School award for 2022!
Earlier this year, ELS and ILSC merged to offer an expanded shared portfolio of international study destinations and program offerings. The merger has also allowed the two companies to share best practices to refine and strengthen the business approaches of both organizations. Both ELS Language Centers and ILSC Education Group were nominated for Star Chain Language School this year, and ELS was proud to have won this award.
Upon accepting the award, Vincent Powell, Executive Vice President of Global Recruitment for ELS Educational Services, Inc. was full of thanks, saying, "after three years, it's amazing to be back; thank you to ST Travel and Alphe. On behalf of ELS and ILSC, we're deeply honored to accept this award. Thank you to all of our valued agents here and also across the globe who voted for us." Paul Schroeder, the longstanding CEO of ILSC Education Group, who recently also assumed the position of CEO at ELS added, "we are better together, ELS and ILSC, so thank you."
The Study Travel Star Awards are peer-voted international education industry awards, with agent partners voting for winning schools, and vice-versa. ELS's ST Star Chain School 2022 win reflects the trust that agents have in ELS, and provides added motivation for ELS and ILSC Education Group to continue expanding opportunities to provide life-changing living and learning experiences to students from around the globe through language education, routes to university admission, and vocational college training.
Both organizations continue to be forever thankful for the important role that agent partners play in supporting students' international education dreams, and to the outstanding professionals working at our language centers who provide life-changing experiences to our students.
View the video of ELS's award win: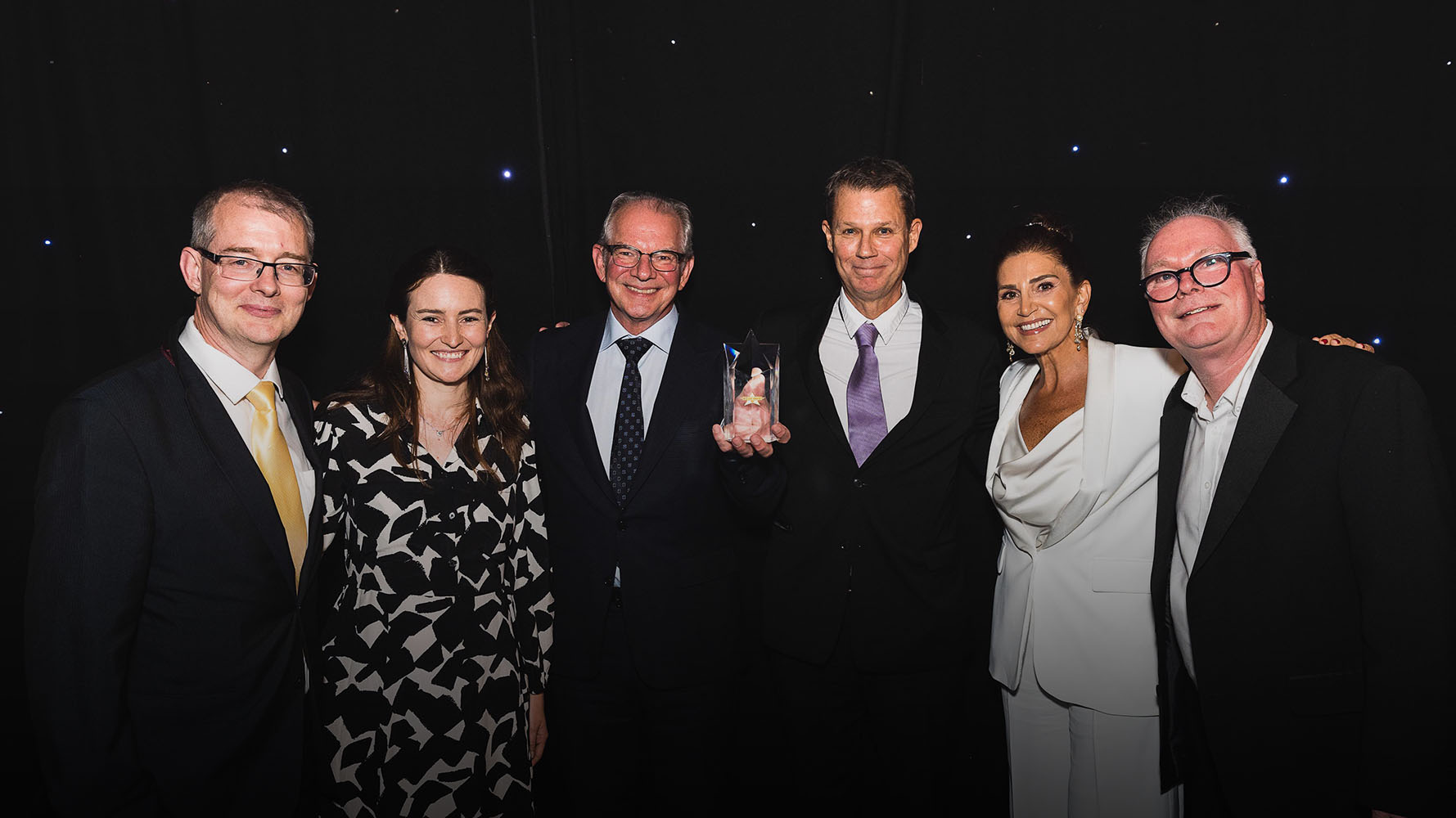 The ELS and ILSC Team accepting ELS' ST Star Chain School, 2022 Award at the awards ceremony in London. (From Left: Simon Gooch, Regional Sales Director, EMEA & South Asia; Juanita Velez, Sales Manager, Europe; Paul Schroeder, CEO of ILSC Education Group and ELS Educational Services; Vincent Powell, Executive Vice President of Global Recruitment ELS; Marie-Claude Svaldi, VP Government Relations; Chris Nolan, Vice-President, Sales & Marketing, ILSC.)