It is with great sadness that we share the passing of Daniel Lefort, Director of ILSC and Collège Greystone Montréal, after a courageous fight with cancer. Dan was a true champion of international students, a leader in Canadian International education, and an advocate for the private sector in the Province of Quebec.
Dan was adventurous and innovative: he moved from his home country of France to Canada in the 1990's and joined the ILSC Education Group in 2002 to launch the organization's Corporate Language Training branch in Montréal. True to his curious and bold spirit, Dan spent time leading and growing ILSC's New Delhi school and eventually returned to Canada to assume the directorship of ILSC Montréal in 2010. Using his design sensibility, he recently oversaw the construction of ILSC Montréal's gorgeous new campus and in 2019, successfully launched Greystone's vocational college in Montréal.
Dan was an inspirational and charismatic leader who cared deeply for his teams and who was trusted, respected, and loved in return. Beyond striving for operational perfection, Dan committed his time and energy to building strong communities – frequently celebrating the successes and special life moments of those around him and reaching out to those in need through his commitment to CSR. Over his twenty years with ILSC, he led fundraising efforts for Kiva, The Red Cross, Dans La Rue for Montréal's homeless in need, and for ILSC's own Learn to Earn program, providing language and skills training to expand economic opportunities for young Indian women.
At Dan's passing, we were overwhelmed by messages of gratitude and love for Dan: students told us that, through his vision and dedication, they were afforded the chance to not only study here, but to go on and make a new home in Montréal. Numerous faculty and staff have shared that Dan's mentorship and support had greatly enhanced their professional lives: providing new opportunities and growing their self-confidence.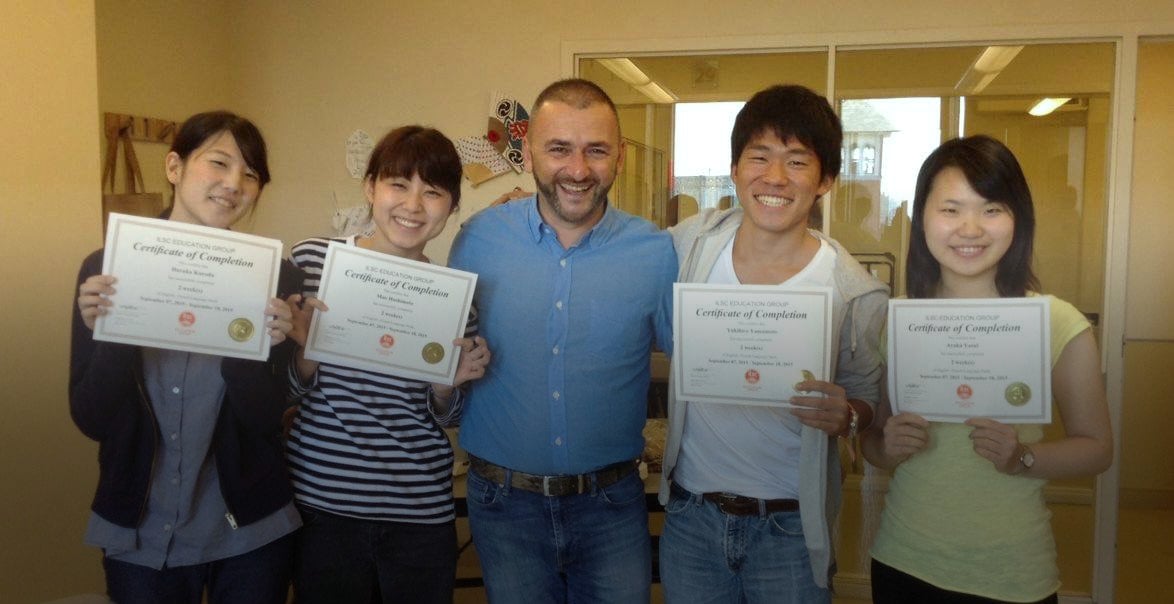 Dan's memory and influence on ILSC, our students, our staff and the broader international education community will endure!