Work with the written and spoken word with increased confidence and fluency through Creative English.
Adopt English speaking culture by embracing the tones and the passion of the language! Find your English voice by progressing from shorter to longer written pieces, from dialogues to storytelling, radio, theatre and onward to theatrical or filmmaking productions.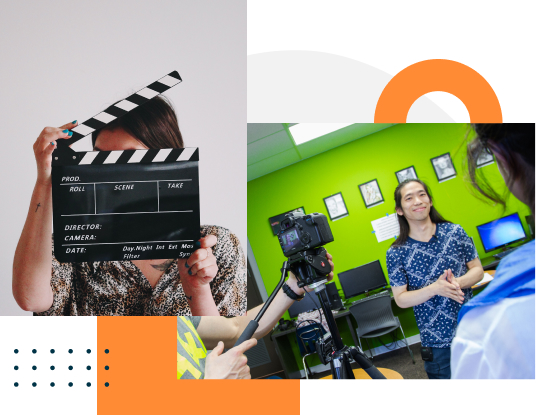 LOCATION AVAILABLE
Vancouver
PROGRAM LENGTH
8 weeks minimum
SCHEDULE
Full-Time, or Full-Time Intensive
START DATES
Every Monday except the last week of a session
ENGLISH LEVEL
Intermediate 1 to Advanced 2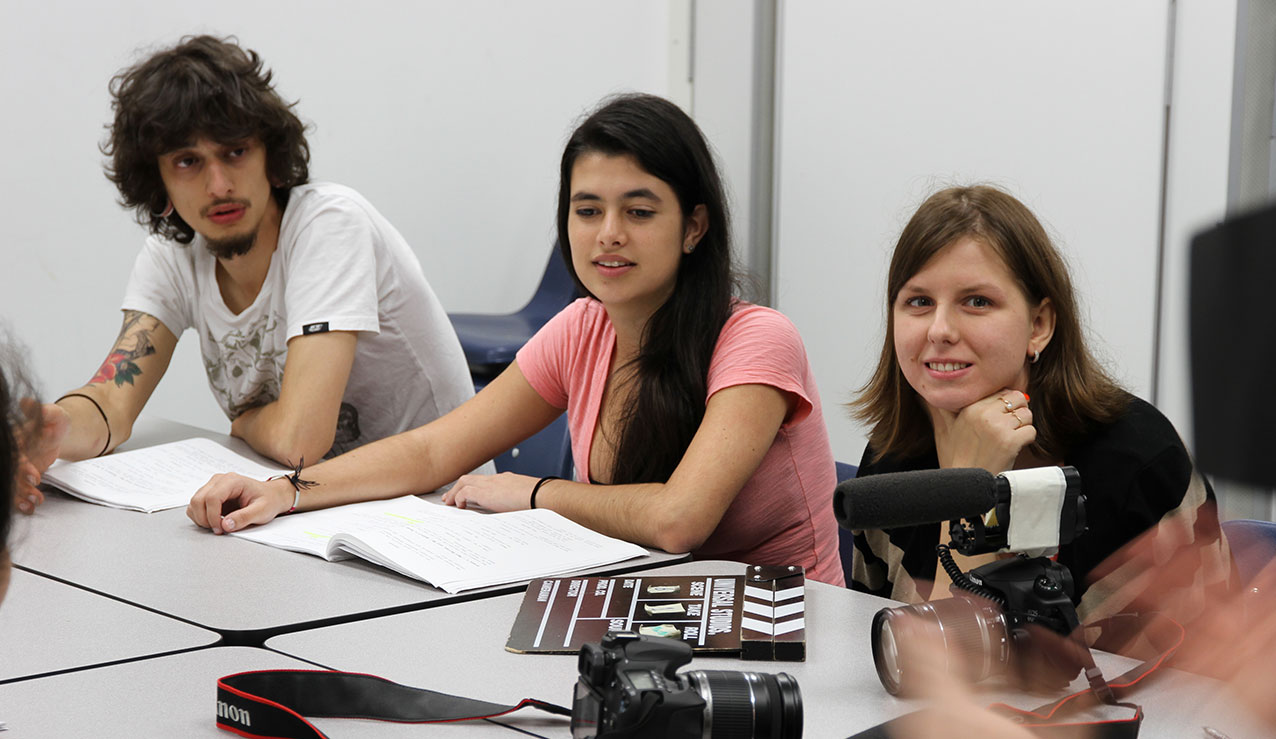 Classes
Complete two sessions of the following Core class and choose two of the following Skills classes to receive the Business English and Hospitality Mastery.
Explore the language of art, art critique and art production. Practise and improve your English speaking, listening, writing and vocabulary skills through drawing, painting, writing in a creative journal and visiting art exhibits around the city. No previous art experience is necessary.
In this course, you will develop English listening and vocabulary skills as you learn to follow physical instructions accurately. You will learn and use the vocabulary of anatomy and movement. You will also gain physical strength, flexibility and stress management skills.
Develop creative thinking, flexibility and decision making skills! You will learn informative, creative, constructive, critical, emotional, and organizational thinking skills, and apply these thinking strategies to various problems to come up with new and effective solutions.