Contributed by Shizuha Takeda & Vlad Horobets, students at ILSC-Brisbane
Two of our ILSC-Brisbane students were recently asked the question: What is it like spending the Holiday Season in Australia? Where unlike a lot of the world, the sun is shining and rather than sitting inside by the fire, people are venturing to the beach to celebrate the festive season outdoors in the warmth! Here's what they had to say.
Shizuha Takeda from Japan: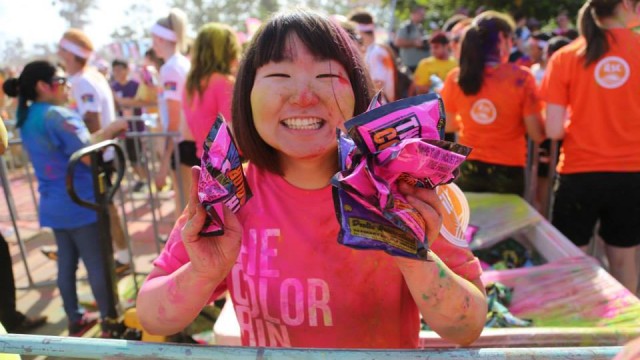 Have you ever imagined living abroad where the seasons are opposite to your home country? Well I'm experiencing that!
I'm living in Australia and here it is summer, but Japan is winter. The seasons are totally opposite! But I'm enjoying the sunshine and staying under the perfect blue sky.
One day, one of my friends messaged me and said, "Please tell me your address! I'll send a Christmas card to you!" When I received that, I thought "Christmas? But it's summer." Her text confused me, but I soon realized "I'm living in Australia! The seasons are opposite!" Actually, when I go shopping, I see many Christmas cards and gifts everywhere. In my past life though, they were all sold in the cold season, winter!
Christmas = summer in Australia. I feel a little strange about this, but it's natural for Aussies. Before I came here, I had always thought Christmas = winter. It makes me realize that the world is absolutely huge.
If I hadn't come to Australia, I wouldn't have experienced these opposite seasons of Christmas. This experience has made my outlook on the world much wider than before!"
Vlad Horobets from Ukraine: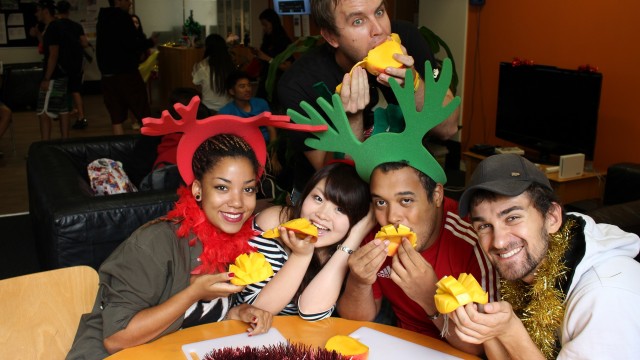 "I'm writing to share my experience about studying at ILSC-Brisbane in December.
In Ukraine the weather is absolutely unreliable, snowy and cloudy in winter. In Brisbane I can swim in the ocean and instead of thinking what kind of sweater I should wear, I just put on T-shirt which is much more comfortable.
The thing I really like the most, is that the people who work at ILSC share with students like a big family! The activity coordinator treated my friends and I to mangoes last week, because eating mangoes at Christmas is his family tradition.
Everyone is waiting for Christmas in summer Brisbane, MERRY CHRISTMAS!"
Comments
comments