Over the past couple of months ILSC has been working with a group of very talented and energetic students to create an exciting new video, and today we are very excited to present to you the premiere of…Experience ILSC!
This story is an epic tale of friendship, adventure and language. It follows the journey of ten students, who arrive at ILSC having travelled across the globe to learn English or French. What they didn't know, is that they would be offered so much more.
On top of learning a language, students at ILSC have the opportunity to meet amazing people, to explore their potential, to discover other cultures, to live an adventure, and to truly become part of a global community.
Experience ILSC and connect with language!
We asked some of the students involved in this fun project to share a little bit about themselves, their experience at ILSC so far, and what they enjoyed most about being a part of Experience ILSC. Here is what they had to say:
Tell us a little bit about yourself – your background, dreams and goals?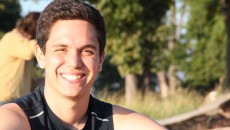 Richard: Before I came to study English at ILSC, I was working as a Public Relations Specialist in Sanitas, Venezuela. At the same time, I was developing my career as a singer in SGrupo, a Venezuelan cover band. Talking about my current goals, I'm planning to move to Spain next year to study a Masters Degree in Marketing and launch a personal project that I've been working on in the entertainment industry. My favorite quote is "Life begins at the end of your comfort zone", definitely some good advice for those who are thinking to study abroad.
Veronika: I am 18 years old from Munich, Germany. Next year I finish high school in Munich and plan to study economics. I love sport, especially track and field, as well as skiing.
Monna: I am from Taipei, Taiwan. I studied Hospitality Management when I was a university student – English is a necessary ability when you work in this industry. I started planning to study and travel in Canada two years ago and that's why I'm at ILSC. Recently, I've wanted to improve my English skills and work in an international hotel as a guest service agent.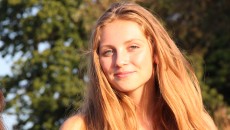 Lea: I'm from Munich, Germany. What I can say about me is that I love traditional sports like fencing and archery. I'm also very interested in sciences – maybe I'll study this at university?  I enjoy learning new things, getting to know awesome people and jumping into a different culture…so this trip to Vancouver was absolutely perfect for me. Dollars to doughnuts, I'm going to be back soon! My biggest dream is to come back to this wonderful city and stay here for university and work. I can't wait!
How have you enjoyed being a part of the Experience ILSC Video? What has been your favorite moment?
Richard: Being part of the Experience ILSC video is one of the highlights of my trip. I had the chance to meet people from many countries, different cultures and experiences that I'll keep and share with other students from the school. I won't forget the moment when we were filming the kayaking scenes, racing with Jessica and Veronica. It was hilarious when I fell off the kayak and tried to get on again to continue recording!
Veronika: Shooting the video was great fun! I also enjoyed meeting new people which we eventually became good friends.
Monna: I have really enjoyed being a part of this video at ILSC. Because of this video, I met more people from different countries and learned some social skills. They were interesting, funny, and energetic. The most unforgettable was the sunset scene we took. I still remember we talked a lot with everyone and saw the sunset together. I wouldn't forget this experience in my whole life.
Lea: This was so to speak, the icing on the cake. My time with ILSC was incredible and this video was like the peak of it. It was so much fun to work together with such nice, adorable and humorous people from all over the world. I'm so glad that I met all these great people, I will never ever forget this time. My personal favorite moment was at the beach, we spent a great time together with a wonderful sunset during a warm evening. And the good thing about the scenes in the video, they really show how it is. It's not just a story, it is our story.
How has your ILSC experience been so far?
Richard: My ILSC experience has been awesome so far. Now I am taking the Business Certificates and improving my language skills to achieve my personal goals. I've experienced the program with amazing teachers and classmates, from different backgrounds, cultures and ages. I've been trying to do all the outdoor activities that only Vancouver can offer. I'll remember my second stay in ILSC-Vancouver as one of the best decisions I've ever made.
Veronika: I liked ILSC a lot because I improved my English and I could choose between many interesting subjects.
Monna: Now, I study in the intermediate level. I still have to work a lot, but hopefully I can improve my English ability in Canada.
Lea: I never imagined that all the things which happened to me here in Canada, could ever fit into just 4 weeks. It's unbelievable how much I learned, how many friends I made and how much I changed. It's absolutely perfect for improving your English, because YOU can chose your classes and find the fitting one. Without the placement test in the beginning, I wouldn't have ever known in which level I am. A big compliment for all the ILSC staff, they did (and always do) a great job. They are all so friendly, motivated and helpful and I felt all the time very comfortable. This school is not a school, it's a community with people who learn and live together, so the improvement came with the time by itself. I really want to come back! I miss it so much.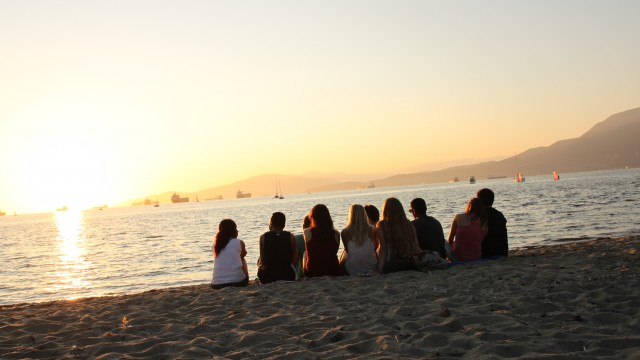 Comments
comments