Contributed by Nadine Baladi, Director, ILSC-San Francisco
Edited by Lacy Edney, Marketing and Social Media Coordinator, ILSC-San Francisco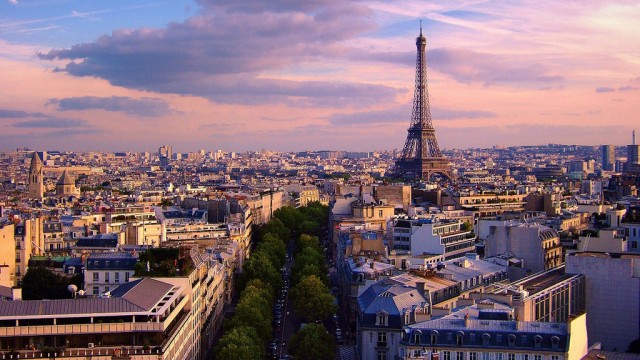 Moving to San Francisco from Montreal wasn't difficult. San Francisco offers quantum amounts of the music, art, food and cultural diversity that Montreal offers, but with better weather. After 6 months in San Francisco I had stumbled upon Spanish, Italian, Chinese, Tagalog and Arabic speakers, but not a single "oui" speaker of the Francophonie (countries and regions of the world where French is the mother tongue). As a French Canadian from the province of Quebec, I am a lover of French accents as they express poetry and debate politics as only the French know how to do. After months without hearing any French, I was in withdrawal. After some research, I found that French culture was accessible right at my fingertips!
Here are my top recommendations on where and how to practice your French in our wonderful City by the Bay:
If you are hungry for French in SF, just walk along Bush Street for a dose of Euro-chic ambience in the closest thing to a French quarter in San Francisco. Here, the French consulate stands next to the venerable Notre Dame des Victoires Church. On the corner of Grant and Bush is the ever-popular Café de la Presse, offering authentic French cuisine. Around the corner, tucked away in a little alley on Claude Lane, is Café Claude, famous for its nicoise salad and weekly jazz sessions. Café Bastille holds court nearby.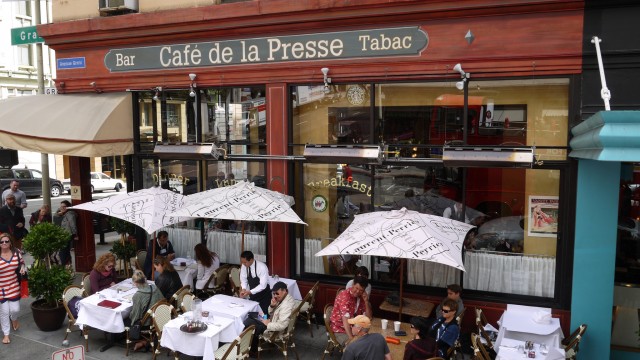 To keep abreast of all Francophile activities going on in Northern California, make sure to add The French American Cultural Society to your favorites browser bar! It was formed in 1999, as an organization offering more opportunities for residents of the San Francisco Bay Area and Sacramento region of Northern California, to experience the diversity of French culture. Their mission is to promote, develop and support French American cultural and educational projects. Their website is always current, and lists French festivals, special Valentines events, art exhibits, plays, and anything related to the French culture that is going on in the Bay area.  
And finally, if what it is you really want is to just practice your French, join one of the many San Francisco based Meetup groups. My favorite Meetup is o
ffered in the financial district by Laura, the the sweetest French speaker there is! She's also an excellent French instructor in case you're looking for more formal classes.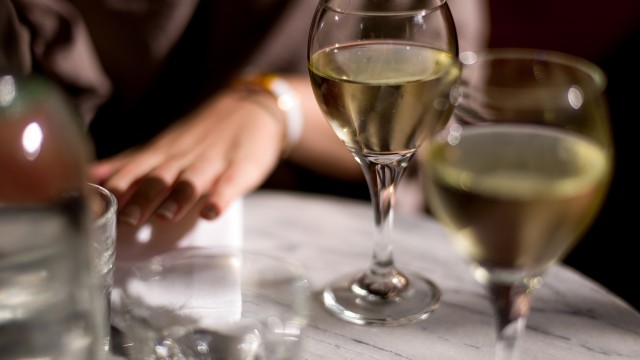 Stay tuned! More tips on speaking French in San Francisco coming soon!
What are your favorite places to practice French in San Francisco?
Overlooking Paris photo credit: Moyan Brenn
Café de la Presse photo credit: Roy Patrick Tan
Wine photo credit: Max Braun
Comments
comments